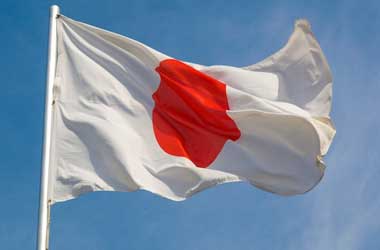 A government initiative that paved the way for the operation of integrated resorts (IR) in Japan could be placed in jeopardy after a massive bribery scandal involving a former Cabinet state minister recently came to light.
To allay concerns among the public, the country's Casino Regulatory Commission (CRC) headed by Michio Kitamura held a meeting last week, discussing rules and regulations that will govern the gambling industry.
In response to the scandal, Kitamura said they will deal with the matter with a sense of urgency and coordinate with relevant authorities to tackle concerns over gambling addiction and possible increase in crime involving the casino business.
Kitamura also said the commission will also draft new regulations for IR operators.
Japan passed the IR Promotion Act in 2016, allowing integrated resorts to operate in the country, however it has remained unclear when the first resort company would open its doors to the public. And now, a huge scandal involving Japanese politician Tsukasa Akimoto has aggravated the situation.
The lawmaker is under investigation after being accused of accepting bribes from a Chinese firm that planned to establish a casino resort in Japan. Akimoto was heading the office tasked with supervising matters in relation to integrated resorts. He allegedly took bribes from the Chinese company in exchange for favours as the company attempts to enter Japan's casino business.
The bribery allegedly took place when Akimoto travelled to Macao to inspect a casino facility, during which he also paid a visit to Shenzen office of the company in question. It was widely suspected that the firm shouldered Akimoto's travel expenses. The company also allegedly booked Akimoto for a speaking engagement where he was paid ¥2 million. Akimoto was arrested on Christmas Day, prompting him to resign from the Liberal Democratic Party.
When the casino initiative was pushed in 2016, there were concerns it would only propagate organised crime and gambling addiction. These assumptions are not far from reality considering how casinos operate. But the political corruption that has recently erupted was generally unanticipated. The scandal could affect initial plans to launch integrated resorts in the mid-2020s.
Legislators Want To Reverse Casino Law
As Akimoto faces a new arrest warrant over Chinese bribes, Japanese opposition parties are likely to submit a bill that would seek to reverse a casino-related law. It is expected to be put forward during the Diet session which begins on January 20.
The CRC which is an independent entity is authorised to issue or cancel casino licenses in Japan. Kitamura said commission members and staff at the secretariat will be duly supervised to prevent irregularities and ensure fairness and neutrality.