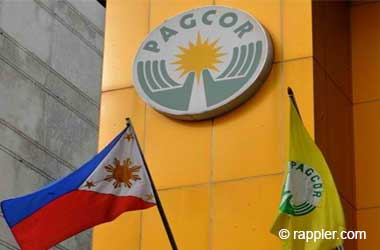 Summary:
Senator says PAGCOR's alleged corrupt practices are to blame for the increase in crime linked to POGOs
One POGO has recently been implicated in a human trafficking case that was the subject of a Senate hearing this week
POGO critics once again called for the industry to be shut down permanently
The Philippine Amusement and Gaming Corporation (PAGCOR) is tainted with corruption which led to the proliferation of crime linked to Philippine Offshore Gambling Operators (POGOs).
That was just one of the scathing remarks made by lawmakers against the country's gambling regulator this week, as the Senate conducted a hearing on a human trafficking case involving a POGO operating within the government-managed Clark Freeport Zone in Central Luzon.
PAGCOR Accused of Being Corrupt
On May 4, police rescued more than 1,000 workers, mostly foreigners, at an alleged cryptocurrency scam hub at Clark Sun Valley Hub Corporation inside the Clark Freeport. The workers were allegedly trafficked from other countries to do online scams.
According to authorities, the illegal operations had been going on undetected since September 2021, using POGO as a front. The scam was only discovered recently via a tip-off from the Indonesian embassy which was contacted by some of the victims to ask for help.
During the Senate hearing on May 30, senators slammed PAGCOR for turning a blind eye to the dark side of POGOs amid growing calls for the industry to be shut down immediately.
Senator Sherwin Gatchalian, who has repeatedly called for POGOs to be permanently dismantled, accused PAGCOR of being "corrupt". He said corruption within the agency is mainly to blame for the ongoing criminal activities associated with POGOs. Gatchalian claimed that the regulator is not doing its job, which has resulted in POGOs being used as a cover for scams and human trafficking.
Senator Risa Hontiveros also criticized PAGCOR for failing to monitor its license holders, given that the fraudulent crypto firm has been operating "legally" under a POGO license. Hontiveros said it's the regulator's duty to actively look into the companies receiving approval from them to operate in the Philippines.
PAGCOR assistant vice-president Jessa Mariz Fernandez admitted some failings on their part when it comes to coordinating with the relevant government agencies to examine POGO hubs.
Senators Reiterate Calls for POGO Shutdown
Senator Hontiveros warned that if POGOs are allowed to continue business as usual, crimes linked to such operations, such as human trafficking, will grow at a "frightening rate" that the government will never be able to overtake.
Hontiveros supports calls for the POGO operations to be terminated, saying offshore gambling operators operating in the Philippines only brought crime.