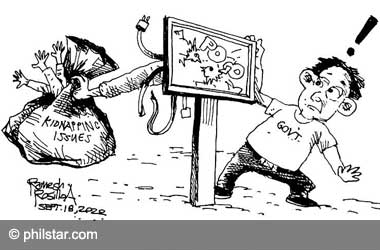 Summary
There are growing calls for the PH government to ban POGOs as kidnapping cases increase
House Rep. Robert Ace Barbers says POGOs are jeopardizing the country's fight against crime
The government will deport around 280 illegal POGO employees at the end of September
Philippine Offshore Gaming Operators (POGOs) have come under increasing scrutiny recently as the country deals with a rise in abduction and kidnapping cases which are widely believed to be linked to the industry.
POGOs Linked to Kidnapping Cases and other Crimes
Amid calls for a ban on online gambling operations in the Philippines, the country's gaming regulator, the Philippine Amusement and Gaming Corporation (PAGCOR), highlighted the huge financial contributions of the sector, saying it could deliver more than PHP37 billion each year to the government.
But for Surigao del Norte 2nd District Representative Robert Ace Barbers, POGOs only jeopardize the country's fight against illegal drugs, criminality, money laundering, and graft and corruption. In a recent statement, Barbers, who currently sits as chair of the House Committee on Dangerous Drugs, reiterated his long-held stance on offshore gaming companies, saying they pose a growing threat to national security.
Barbers said that kidnapping cases involving Chinese nationals are mostly associated with crime syndicates that use online gambling operations as "fronts" for their illegal activities.
Citing data from the Philippine National Police Anti-Kidnapping Group (PNP AKG), the lawmaker stated that from 2017 to 2019, the unit recorded 31 kidnap-for-ransom cases involving Chinese people, and the majority of those cases happened in the vicinity of the "Entertainment City" in Manila, where casinos and online gaming facilities operate.
Offshore gaming operations have also been linked to other crimes, including prostitution, extortion, loan sharks, illegal drug trafficking, torture and murder.
According to Barbers, the inherent attributes of the internet which enable individuals to go undetected when carrying out unscrupulous activities, open the door to serious crimes, such as money laundering. He said there have been allegations that Chinese drug syndicates launder money through land-based gambling venues and casinos as well as online.
Representative for Iloilo's first district Janette Garin shares similar sentiments, saying online gambling has become a door to several crimes, endangering lives. This, according to Garin, overshadows the sector's economic contributions. She is supporting calls to ban POGOs altogether which President Rodrigo Duterte refused to do in 2020, as they're giving the Philippines a bad reputation, pushing away investors.
Garin said there's a reason why online gambling is prohibited in other countries, such as China and Cambodia. The Philippines might as well learn from their experience.
280 Illegal POGO Employees to be Deported
Majority of workers and staff employed by POGOs are Chinese nationals, with only 17% accounting for Filipinos. The country is set to deport around 280 illegal POGO employees by the end of the month, according to Justice Secretary Crispin "Boying" Remulla.