There have been a lot of key developments in the sports betting world this past week. Some developments were more progressive than others but nonetheless important. From bills passing to partnerships being made, here are some of the bigger stories across the country.
Sports Betting Bill Passes Virginia Senate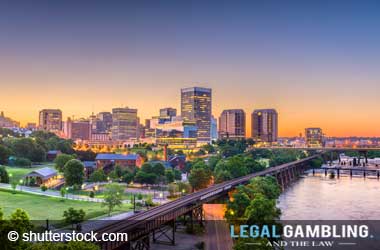 A Virginia sports betting bill was passed by the Senate last week.
Sports betting is included under the list of potential casino games that would be authorized at these casinos should the bill pass.
The bill still must go through the House process and be passed by the end of the 2019 legislative session, which ends on February 23.
The bill is known as S1126 and calls for a voter referendum to approve the state's first casino, which would be located in Bristol.
The bill also calls for casinos to be built in cities and towns across the state where
at least 40 percent of the land area is exempt from local real property taxation … had a rate of unemployment at least four percentage points higher than the statewide average, a poverty rate of at least 22 percent, and a population decrease in the locality of at least 20 percent from the previous year, all computed as of November 2017, and located adjacent to a state that has adopted a Border Region Retail Tourism Development District Act.
A Senate amendment to the bill calls for a comprehensive legislative study on gaming before that matter could be placed on the ballot.
There have been a total of four sports betting bills, including S1126 that have been sent to the House Rules Committee, but no hearing or vote dates have been determined.
Rhode Island Wants More Time To Discuss Mobile Betting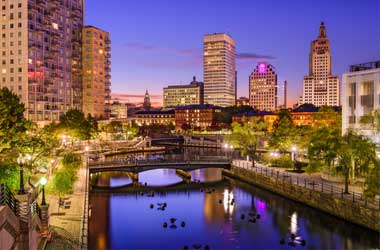 Last week the Rhode Island House Committee voted to hold over sports betting bill HB5241. The bill, which was sponsored by Speaker of the House Nicholas Mattiello (D-District 15), will require more study. The result was a familiar one as the Finance Committee tends to further study bills at and after first hearings before voting to move bills forward.
Committee Chairman Marvin Abney (D-District 73) said the decision "does not mean (bills) will die in committee, we just feel they need more discussion".
If HB5241 moves forward and is approved by the House it will be sent to the Senate for approval as well. If the process is successful, the bill can then be sent to the governor for her signature.
Lawmakers spend considerable time discussing HB5241's in-person registration requirement in order to open a new sports betting account. Representative Carlos Tobon (D-District 58) suggested the possibility of setting up a "welcome center" near the state border where bettors can register. Others suggested the option of online registration.
No matter the option, legislators are concerned about "leaving money on the table"
DraftKings was the only potential mobile operator represented at the hearing. Lawyer Julie Pearlman spoke on behalf of DraftKings and asked that the committee consider a number of issues including, removing the in-person registration requirement, opening the operator bid process up to competing companies, increasing the revenue split, and allowing for betting on all college sports.
Under the current law for brick-and-mortar sportsbooks, sports betting revenue is split 51 percent to the state, 32 percent to the operator and the remaining 17 percent goes to the casino. DraftKings is suggesting that for mobile betting, 42 percent of the revenue go to the operator, while only seven percent goes to the casino.
Problem gambling was another issue that was discussed in detail by the committee. Funding and how to prevent problem gamblers from registering were just a couple of the issues that were discussed.
Other News Across The US
Montana: A Montana Senate bill that would expand gaming and include sports betting is headed for the House hearing after passing the Senate in late January. The House Committee on Business and Labor held a hearing on Monday for Republican Mark Blasdell's SB25.
Illinois: A new study revealed that sports betting in the state of Illinois could result in 2,500 new jobs as well as $100 million in state revenue.
South Dakota: A Senate committee sent a bill to authorize a sports betting ballot initiative to the floor for a full vote.
New Hampshire: A New Hampshire House committee opened up talks about sports betting last Thursday.
Kentucky: A bill was filed to allow for legal sports betting as well as online poker and fantasy sports in Kentucky.
Pennsylvania: Greenwood Gaming, which owns the Parx Casino in Philadelphia is looking for authorization to open their third sportsbook.
A new partnership was made between Turner and Caesars to develop sports betting content and open a Bleacher Report studio at Caesars Palace in Las Vegas.