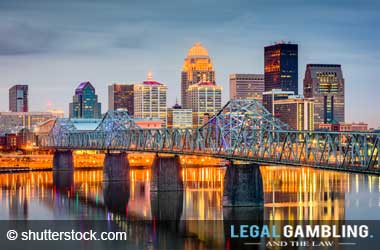 Could this be the right time to legalize sports betting in the state of Kentucky? A study conducted by Dinsmore & Shohl indicates that this just might be the case. Lawmakers recently heard how the study came to the conclusion that Kentucky is a state that is in dire need of extra funding for both the state's budget and the pension fund. The report also states that Kentucky should be more receptive to the idea of legalized sports betting because of the public support gambling receives in the state.
The report seems to be music to the ears of lawmakers who have already been discussing the idea of arriving at a consensus on sports betting going into the next legislative session. State senator and former governor Julian Carroll has been leading the pro-sports betting charge and has already pre-filed a bill that he hopes will lay the groundwork for legalized gambling in the state.
Titled "The Potential Impact of Christie vs. National Collegiate Athletic Association on the Future of Sports Betting in Kentucky", the report was first shown at a state bar convention back in June. It was produced prior to the U.S. Supreme Court's decision to strike down the PASPA Act in May. 6 states have made sports betting legal and three of them have sportsbooks currently in operation.
WLKY News Louisville
Kentucky's Views On Sports Betting Have Changed
Even before the U.S. Supreme court lifted the ban on legalized sports betting, it was found that Kentucky's views on sports betting had changed and was now a lot more receptive to legalization. The state presently prohibits most forms of wagering but some gambling framework has been set in place. There is still a need for statutory and possibly constitutional amendments to be made in order for sports betting to be legalized.
The report pointed out that the state already has some forms of legalized gambling such as the state lottery, charitable gaming, pari-mutuel betting, and instant-play mobile gaming. It also recognizes that Carroll's proposal from 2017 which calls for the Kentucky Horse Racing Commission become the regulatory body and would place a 20% tax on the total handle. The bill that Carroll pre-filed in June is very similar to his 2017 proposal but his latest one calls for a tax of just 3% on the handle. There are still several people that claim 3% is still too high.