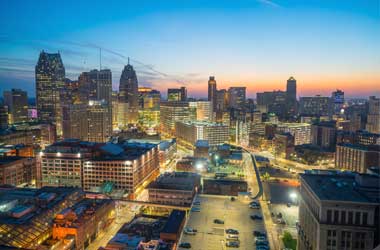 The campaign for interstate online poker in the state of Michigan has achieved significant progress after senators approved Senate Bill 991 by a vote of 389-36 on September 30.
This means the bill can now move forward to the House of Representatives, with the governor having the final say on whether or not it should become law.
Sponsored by Senator Curtis Hertel Jr, SB 991 seeks to amend the Michigan Lawful Internet Gaming Act (LIGA) approved into law by Governor Gretchen Whitmer in December 2019.
Should it pass the final hurdle, SB 991 would allow the Michigan Gaming Control Board (MGCB) to participate in online poker compacts with regulators in other states, which in turn would enable Michigan customers to compete against players in other regulated US jurisdictions. MGCB would also be able to enter into agreements with tribal gaming authorities.
Senator Hertel has expressed confidence that the bill will also gain similar support in the House, though he said a vote will likely take place in late November, after the election.
Interstate compacts were originally included in the early drafts of LIGA, but they were ultimately removed after concerns that such agreements could jeopardize the state lottery's operations. Since interstate games could potentially generate massive jackpots, domestic players could get drawn into these games and might no longer patronize the lottery's major draws such as the Powerball, dealing a huge blow to their ticket sales.
SB 991 aims to allay such fears and make everyone understand that shared liquidity is essential for a more sustainable poker market. Among the main obstacles hampering online poker legalization campaign is the lawmakers' lack of knowledge on the subject. This is something that Senator Hertel is looking to clear up as he is quite familiar with how the industry operates.
No Exact Timeline
While online poker proponents are targeting a November launch date, Senator Hertel said they cannot provide a specific timeline yet as to when online sportsbooks, poker rooms, and online casinos can begin operating.
There is still an ongoing court battle in relation to the Wire Act, and if the final judgment on the matter favors the Department of Justice, interstate online poker will be criminalized. The MGCB will most likely decide to wait for that issue to gain closure before joining compacts with other regulators. It also remains uncertain as to which poker operators will be ready to launch in Michigan.