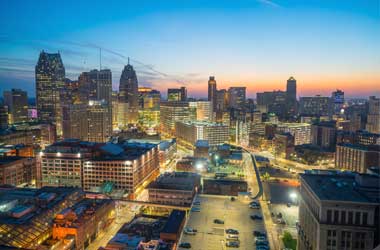 Summary
Michigan outlines guidelines for MSIGA
MSIGA player pool could grow to over 23 million when Michigan joins
MI Operators will have to comply with new guidelines
Michigan made its intensions clear when it legalized online poker that it was keen on signing the Multi-State Internet Gaming Agreement (MSIGA) that would allow Michigan to join the shared iPoker market which consists of Nevada, Delaware and New Jersey.
Michigan appears to have sorted out all of the legal aspects covering MSIGA and is now on the verge of signing an inter-state shared liquidity agreement. This is big news for online poker operators and players in the Wolverine state and also for iPoker operators and players in Nevada, Delaware and New Jersey.
Michigan is ranked as the 10th biggest state in American with a population of just over 10 million. The current MSIGA agreement between the three states has a combined population of around 13.5 million. When Michigan does sign MSIGA and enters the market, it will almost double the population to a total of 23.5 million.
The increase in potential players in the shared liquidity pool will enable poker operators to offer bigger tournaments, increase the overall prize money and take in more revenue going forward.
As of now only 888/WSOP Network enjoys shared liquidity in Nevada, Delaware and New Jersey. Once Michigan enters the pool, it will allow a number of poker operators licensed in Michigan to tap into this bigger market. Some of the operators that will be eagerly looking forward to this include the partypoker network and online poker giant PokerStars.
Michigan Outlines New MSIGA Regulations
Michigan has already released a 5 page document outlining a new set of regulations that licensed iPoker operators will have to comply with once Michigan enters the inter-state market. The guidelines inform iPoker operators not offering poker in Michigan that they can launch inter-state poker operations by partnering with an existing provider who offers a new platform or via a new platform provider.
Licensed iPoker operators in Michigan such as PokerStars and BetMGM will have the option to launch a new platform to support inter-state poker or make arrangements to migrate their platform to another state like Nevada. All operators will have to test and get approval of their platforms from an Independent Test Laboratory (ITL).