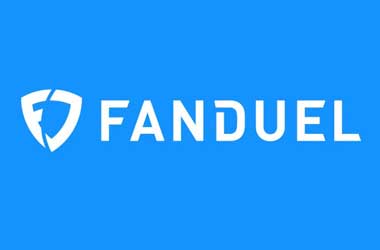 FanDuel is scheduled to go live in Illinois and is confident that it will have its mobile betting up and running before the NFL season begins. FanDuel will be the third mobile sportsbook to launch in Illinois after BetRivers and DraftKings.
The Illinois Gaming Board (IGB) recently confirmed that Par-A-Dice Casino has filed the necessary paperwork to go live on August 19, 2020. Par-A-Dice Casino is FanDuel's partner in Illinois.
The IGB generally takes two and a half weeks to approve paperwork. Even if we assume that it takes three weeks for approval, it sets the go live date for FanDuel at Sept. 9, just one day before the National Football League's (NFL) season opener between the Houston Texans and the Kansas City Chiefs.
FanDuel
If everything goes as planned, Illinois punters will have three mobile sportsbooks to choose from for the long-awaited resumption of the NFL, one of the most popular sports to bet on in the United States.
Par-A-Dice Casino's paperwork notably does not include a Rule 1100 request, which they need in order to commence in-person sports betting, thus confining them to online betting for the time being.
Gov. Pritzker Gives Remote Registration a Window
Gov. J.B. Pritzker renewed an Executive Order last week that suspends the in-person registration requirement of Illinois sports betting law. Illinois punters will be allowed to register online sports betting accounts online until Sept. 19, 2020.
Gov. Pritzker first issued the Executive Order on June 4—renewing it once, but allowed it to lapse on July 27. The Executive Order was once again renewed after a grassroots campaign for remote registration was launched by DraftKings, who has been operational in East St. Louis for the past 20 days.
FanDuel was expected to launch sports betting a lot later in Illinois. However, since its rival DraftKings has already gone live in the state, FanDuel may have likely been pressured to change its Illinois plans to compete for market share with DraftKings.
Entering nascent markets early seems to be a key tactic for firms such as FanDuel and DraftKings, as both have struggled to recoup market share from each other in states where one firm entered later than the other.
FanDuel has yet to announce their branding for the launch. While DraftKings' earlier launch allowed for the "DraftKings at Casino Queen" branding, Illinois' amended branding rules means that FanDuel will have to launch in Illinois with the Par-A-Dice brand being first in billing.