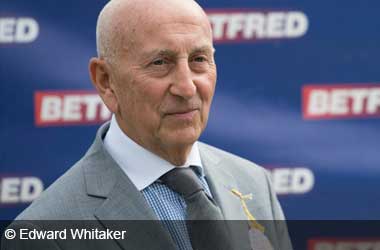 The speculation as to which gambling operator will be able to acquire William Hill has become a lot clearer after the biggest shareholder in William Hill backed Caesars Entertainment and its £2.9 billion takeover.
The biggest shareholder in William Hill right now is Fred Done, who is the owner and founder of rival company Betfred. Done started acquiring a stake in William Hill during the last 12 months and earlier this year became the biggest shareholder.
Caesars made an official offer in September and was willing to put down £2.9 billion to acquire the British bookmaker.
With Done's backing, the proposed takeover has received full approval from the William Hill board and the deal will now be put to vote with the shareholders on November 19. Fred Done is alleged to have considered all the different options before finally deciding to back Caesars.
Given the fact that he is the major shareholder with a £170 million stake in the company, his backing holds a lot of weight. When news initially broke of a potential William Hill buyout, there were rumours that Fred Done would make an offer for William Hill but those rumours were denied.
Multiple Operators Interested In William Hill
William Hill is one of the biggest names in the UK sports betting market and has a massive presence in the UK as well as in other countries. William Hill runs over 1,400 retail betting shops in the UK and has a strong presence in the US as well. Caesars Entertainment already owns a 20 percent stake in the company.
Caesars is apparently only interested in the US arm of William Hill's business operations and is keen on disposing of all non-US related operations. There are a number of operators who were interested in taking over William Hill completely while some operators are interested in the non-US side of the business.
GVC Holdings, one of the biggest gambling companies in the world said it would be interested in William Hill's non-US operations provided the price was correct for them. 888 Holdings who has tried on two separate occasions to acquire William Hill also expressed interest in the operator's UK and European operations.
Wall Street firm Apollo had also expressed interest in acquiring William Hill but backed out once William Hill expressed interest in Caesars Entertainment's offer.