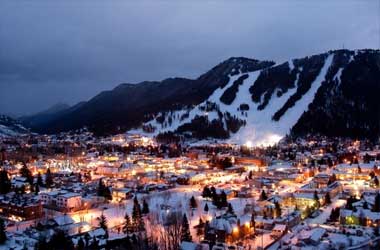 When Wyoming legalized sports betting earlier this year, the proposed launch date for sports betting in the state was fixed as September 1. Betting operators were eager to get their betting licenses in Wyoming and be prepared to launch before the start of the NFL season.
The 2021 NFL season starts on Sep 9 and would have been perfect timing for betting operators to launch their sportsbooks in the Equality state. However, the Sep 1 launch date is looking highly unlikely now as the draft gaming regulations are currently waiting for Gov. Mark Gordon to approve.
The Wyoming Gaming Commission (WGC) recently met with stakeholders to get their feedback on the proposed gaming regulations. A representative for DraftKings asked the WGC for a timeline as to when they will open the license application process and a potential launch date.
KTVQ News
Bob Davis, WGC President made it clear that they were not going to rush the process as of now and that potential betting operators would have to wait patiently. Charlie Moore, executive director of the WGC echoed similar views as Davis saying that the WGC was also keen to get sports betting up and running at the earliest but had to deal with the numerous tasks that they had before them before thinking about the application launch date.
We know that the licensing application process usually takes around three months to complete on average. If Wyoming decided to open their license application process on July 1, it would most likely result legalized sports betting launching in October. Wyoming legislators and betting operators will be pushing hard to see that legalized betting is open to the public before the end of 2021.
Wyoming – Only Online Betting
The proposed legislation will only allow online sports betting in Wyoming. This makes Wyoming the second state after Tennessee to offer online sports betting and no retail betting in any form. One of the other features of the sports betting legislation that makes things unique in Wyoming is the exchange wagering clause.
This will allow two bettors to place opposite bets on any game and allow other bettors to bet on which bettor will end up with a win. The laws also makes it mandatory for a minimum of $300,000 in combined donations to be made to support problem gambling initiatives.