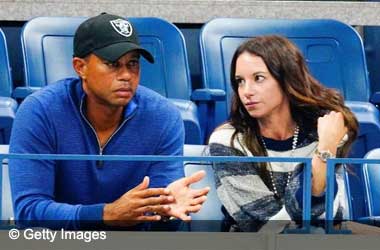 Summary
Tiger Woods is facing a $30M lawsuit from ex-girlfriend Erica Herman
Herman was employed by Woods before he started dating her
Herman says Woods used an NDA to silence her from speaking out about sexual harassment
Tiger Woods is considered by many to be one of the greatest of all time in the sport of Golf. Woods has not only made a name for himself for his exploits on the green but also for numerous controversies surrounding women.
Woods Facing $30M Lawsuit From Ex-GF
Woods is now in the news after his ex-girlfriend Erica Herman filed a $30 million lawsuit against Woods alleging sexual harassment at the workplace. Woods employed Herman initially to run his restaurant in Palm Beach, Florid and then got romantically linked to her while she continued to manage the restaurant.
Herman claims that Woods then forced her to sign a non-disclosure agreement (NDA) so she could not leak any details of what happened in their relationship. Herman's account is that she was hired in 2015, started a relationship with her employer in 2016 and moved into his house in 2017.
Woods has filed an appeal to get Circuit Judge Elizabeth Metzger to dismiss the lawsuit on the basis of the NDA Herman has signed.
Wood's legal team claims that due to the NDA, any indifference must be sorted in a personal setting. Woods' legal team disagrees with the timeline and claims that their got romantically involved only in 2017 and Herman moved in during August 2017.
Herman Wants Court To Overrule NDA
Herman and her legal team want Circuit Judge Elizabeth Metzger to void the NDA citing the Ending Forced Arbitration of Sexual Assault and Sexual Harassment Act (EFAA) which was approved by President Joe Biden in 2022.
Herman has also filed another lawsuit against Tiger Wood's trust claiming that she was promised that she could live in his estate for 11 years but only lived for 5 years.
Her legal team have stated in their filing that
Tiger Woods, the internationally renowned athlete and one of the most powerful figures in global sports, decided to pursue a sexual relationship with his employee, then — according to him — forced her to sign an NDA about it or else be fired from her job. And, when he became disgruntled with their sexual relationship, he tricked her into leaving her home, locked her out, took her cash, pets, and personal possessions, and tried to strong-arm her into signing a different NDA.