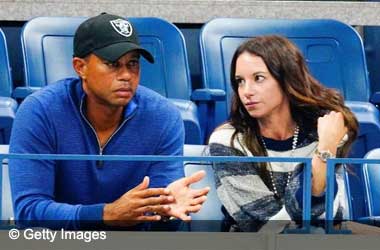 Summary
Tiger Woods and Erica Herman have split after 5.5 years
Herman is now looking to get her NDA with woods nullified
Herman argues that the NDA does not hold good when assault or harassment is present
Golf superstar Tiger Woods will have to deal with a legal battle that is threatening to get messy as his ex-partner Erica Herman has taken legal action to get a non-disclosure agreement that she signed with him nullified.
Erica Herman and Woods have been in a relationship for nearly 5.5 years but are alleged to have recently split. Woods got Herman to sign an NDA when they started a relationship as he did not want personal details to be leaked to the media.
Herman Alleges Harassment/Assault To Void NDA
The 39 year old Herman and her legal team filed a complaint in a circuit court in Martin County, Florida asking for a declaratory judgment on the NDA on the basis of harassment and assault. The complaint does not specify what kind of assault or harassment Herman has been subjected to but states that an NDA should not hold good when assault or harassment happens based on federal law.
The complaint goes on to say that a trust operated by the 47 year old Tiger Woods is putting pressure on her to remain silent about details she wants to disclose. Herman who was involved with Woods in both a personal and professional relationship says she is no longer sure what she can and cannot share with people due to the NDA.
Herman was a member of staff at the Woods Jupiter restaurant which Tiger Woods owns, prior to dating him. When they started dating, Herman received flak from the public and was initially referred to as a "gold digger".
However, the pair remained strong for the last 5 plus years as Herman was at Wood's side when he suffered a horrific car accident that threated to end his career. She was also with Woods during some of his key accomplishments in recent years which includes his win at the 2019 Golf Masters and his East Lake, Georgia win in 2018 which was a record as it was Woods' 80th win on the PGA Tour!
Woods Has Tarnished Reputation From Past Affairs
Tiger Woods has taken a big hit to his reputation in the past after news broke of his numerous affairs and infidelity. Some of the women Woods has gone out with in the past include Lindsey Vonn, Olympic skier; Laci Kay Somers, a fitness model, nightclub hostesses and pornstars!