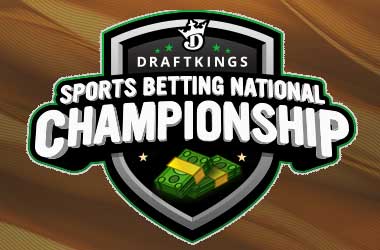 DraftKings has continued to maintain its dominance in the daily fantasy sports (DFS) industry by constantly bringing something new to the table. DraftKings received a lot of praise for its live final events which has helped take player experience to a whole new level.
While DraftKings was not the first firm to do live hosting, the operator has managed to exceed expectations consistently and has been doing it better than anyone else in the DFS industry.
When DraftKings decided to enter the sports betting space, it took another innovative approach with one goal in mind and that was to become the best total value sportsbook operator. In early August, it launched its sports betting product.
The following months have been an absolute success for the firm despite the product only being available in New Jersey. DraftKings co-founder Matt Kalish said the company always look at every opportunity as a chance to unleash their creativity. The company is now looking to hold a live sports betting event which will be the first-of-its-kind in the sports betting industry.
While it is indeed a unique approach, Kalish said it seemed natural for the company to bring a bit of DFS flavour and success to the sportsbook space.
2019 Sports Betting National Championship
DraftKings will hold its first ever Sports Betting National Championship from January 11 to 13 2019 in Jersey City, New Jersey. The company is currently holding qualifiers for the annual event and is also giving players an opportunity to take part through a direct buy-in of $10,000.
Each player starts with a $5,000 bankroll funded by DraftKings. Participants are required to bet at least $1,000 on Friday and Saturday. On Sunday, they should wager at least $2,000. Players can wager on any sport on Friday or Saturday, but bets placed on a Sunday must be exclusive to the two NFL divisional playoff games happening on that day.
The above requirements must be met so players can qualify for a massive $1,000,000 grand prize as well as other payouts. The winner is determined according to bankroll – the player with the biggest bankroll gets the grand prize. The contest can accommodate a maximum of 1000 entrants with no re-entries.
DraftKings is keen on ensuring a level playing field in holding the Sports Betting National Championship. While the firm's sportsbook product is largely similar to DFS, it involves a number of different components. While many of the participants will come from the DFS space, a handful of players are significantly inexperienced with sports betting. Some will also be exploring the sportsbook platform for the first time during the event. To find out more, please check the DraftKings website.