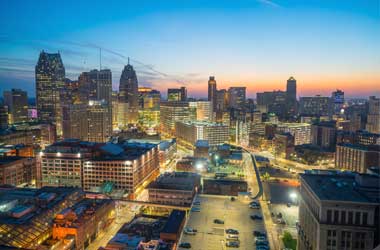 Summary
Michigan was accepted into the MSIGA on April 6
PokerStars, BetMGM, and WSOP/888 will now be able to expand their US networks
US online poker is heading for its biggest summer yet as interstate poker comes to MI
Michigan has officially been admitted into the Multi-State Internet Gaming Agreement (MSIGA). On April 6, the gaming regulators of New Jersey, Nevada, and Delaware approved Michigan's application to join the interstate compact, which means Michiganders can now compete against players in the three states, resulting in larger fields, more cash games and tournaments, and bigger prize pools.
Now that Michigan has been accepted into the MSIGA, it must now sign the compact and after that, the state's online poker rooms should obtain approval from the Michigan Gaming Control Board (MGCB) so they can be allowed to merge their players.
While Michigan still needs to fulfill these remaining requirements before it can start enjoying shared liquidity, the process will be much faster now, given that the MGCB already indicated earlier that it was ready to bring interstate poker into play. Things will change in a few days or weeks, so players should get ready.
WSOP/888 Remains The Biggest Poker Network in the US
PokerStars, BetMGM Poker and WSOP can now combine their player pools across the four states, extending their respective online poker networks. PokerStars MI will connect its players with PokerStars NJ, meaning traffic will double in size. As interstate poker takes effect, PokerStars will most likely strive to improve its status in NJ in particular where it has lagged behind its competitors for quite some time now.
Meanwhile, BetMGM Poker's Michigan pool will be added to its existing network in New Jersey alongside its sister sites, Borgata and partypoker. Again, shared liquidity will lead to higher traffic, and BetMGM is expected to respond to this by hosting more tournaments and putting up bigger guarantees.
With the addition of Michigan, WSOP/888 will expand its existing network which is currently comprised of New Jersey, Nevada, and Delaware. This means it will become the first network in the US that will cover four states, making it one of the world's biggest poker networks.
The Biggest Summer for US Players
Michigan's participation in the multi-state compact means that approximately 22 million people will be part of a single pool. If interstate poker goes live in Michigan just in time for the usually busy poker summer calendar, players can expect an influx of huge tournaments from each online poker room.
The WSOP will most likely expand its online bracelet series with Michigan now part of the pool. PokerStars is also expected to host a special tournament series to celebrate the occasion, and BetMGM will not want to get left behind, which means this summer could be the biggest yet in US regulated online poker history!