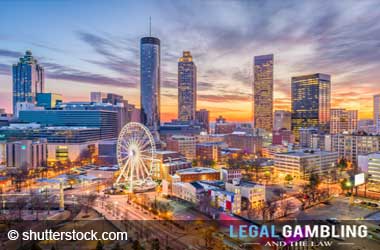 There have been talks in the past of Georgia passing legislation that will legalize gambling in the state but those talks have stalled. Now, Republican state Representative Ron Stephens is planning to introduce a new bill that will permit three massive casino resorts to be built.
The sites have yet to be identified but it is believed that they will be close to Savannah, by the Georgia-Florida border and one in central Atlanta. Stephens says that these new casino resorts will be very unique and he likens them to Disney World.
Any casino operator that would bid on licenses would have to agree on producing a minimum of 10,000 jobs on top of a mandatory minimum investment of $1.2 billion. This means a total of 30,000 new jobs and $3.6 billion in development for the state of Georgia. Gambling is just one facet of Stephens' grand vision. He wants these destination resorts to appeal to a wide audience.
There have been previous attempts in Georgia to legalize casino gambling including a couple of bills that stalled in the previous legislative session. Stephens says that his bill will create a measure which would call for a referendum to legalize gambling. Recent polls have suggested that voters would approve as there has been far less opposition to gambling in recent years.
It was in 1992 that Georgia legalized the lottery. Proceeds from the lottery were used to create the HOPE program which funds several educational initiatives. To date, HOPE has provided over $9 billion in funding but lottery contributions might not be enough to keep it going. It is believed that HOPE would be a major beneficiary if Stephens plans come to fruition.
Gambling Dollars Must Be Kept From Leaving Georgia
Despite all of the benefits, Stephens and other proponents of legalized gambling still face long political odds. Governor Nathan Deal has vocally opposed legalized gambling and Republican candidate Brian Kemp is also opposed. One of Stephens' allies is Stacey Abrams who is the Democratic candidate for governor. Like Stephens, Abrams sees the legalization of gambling as a way to keep the HOPE program afloat.
The Atlanta Downtown Improvement District and Central Atlanta Progress funded a study which revealed that residents of Georgia spent as much as $670 million at casinos in neighboring states in 2016. It is estimated that legalizing casino gaming could create a market worth over $2.5 billion from Georgians alone.
Charles Bullock is a Professor of Political Science at the University of Georgia and he believes that backers of expanded gambling will try to push a new bill through early in the legislative session following the election. This would give a legislator more time between casting a vote on the issue and facing the public.