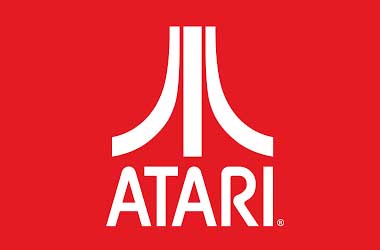 Atari, one of the oldest names in arcade game development recently announced that it plans to launch its own digital currency. Named Atari Token, it will be using the blockchain format as the foundation for a new digital gaming platform. There were rumors late last year that Atari was planning on launching its own digital currency but the company chose to remain relatively silent until Feb 2018.
Atari SA recently bought a 17.5% stake in Infinity Networks Ltd which is based out of Gibraltar. They have also licensed their brand to the development firm and the plan is for the two companies to collaborate in creating a digital platform for Atari Token. Ron Dimant, a veteran virtual reality and game world creator and Daniel Doll-Steinberg, an experienced derivative trading platform creator have taken up roles as advisors.
Once this announcement was made, Atari stock prices went up by as much as 50 percent. This follows the trend of other stocks rising after their companies announced the launch of their own cryptocurrency. Two companies that experienced similar spikes in stock prices are Long Island Iced Tea which saw its share prices go up by 183 percent in a single day during December 2017. This was due to their rebranding as Long Blockchain Corp. Another beneficiary of this trend was the Eastman Kodak Company. When Eastman announced that they had partnered with a company to create a service on the blockchain which pays for paparazzi shots, their stock climbed by 245% in just two days.
Atari and PariPlay a rewarding partnership
In combination with their cryptocurrency plans, Atari also has plans to expand its partnership with Pariplay. The company is a popular online casino game developer and platform provider and will help with the implementation of gambling and cryptocurrencies. The partnership between these two companies started in late 2014 when Atari Casino was launched. The online casino featured online games based on old video game properties like Asteroids and Centipede.
Atari
Atari plans to launch new online casinos with Pariplay. The plan is to accept both real money and popular cryptocurrencies like Bitcoin along with Atari Token. Once the new digital currency is established, Atari plans to launch Pong Token – which will focus on external online casinos and multiple gaming sites.
In a statement, Frederic Chesnais, Atari Chairman and CEO said
Blockchain technology is poised to take a very important place in our environment and to transform, if not revolutionize, the current economic ecosystem, especially in the areas of the video game industry and online transactions