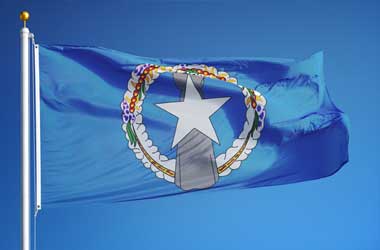 The Commonwealth of the Northern Mariana Islands (CNMI) has been extremely lenient over the years with Imperial Pacific International (IPI) and its plans to develop its controversial Imperial Palace Casino Resort on the island of Saipan.
CNMI was depending heavily on IPI to develop and operate a casino resort on Saipan that would create thousands of jobs for the islanders, boost tourism and generate an important stream of revenue for the government.
IPI's attempt to develop its Saipan casino has faced a number of controversial issues which include missing project deadlines, employing overseas workers with questionable visa permits, arson, money laundering and a shortage of funds.
Most governments and gaming regulators would have suspended or revoke the casino operator's gaming license for these shortcomings.
However, CNMI has been very lenient with IPI as it desperately needs IPI to complete the casino project and get it up and running successfully. CNMI is going a step further now and is considering legalizing online gambling in order to allow IPI to offer iGaming services going forward.
Earlier this week, the senate approved House Bill 21-31 which gives permission to Rota, Saipan & the Northern Islands and Tinian & Aguuijan, the authority to decide if they want to legalize online gambling in their respective districts. This bill will now be reviewed by the House of Representatives who will have to make a decision on the same.
IPI has thrown its support behind this bill which comes as no surprise as it gives the casino operator exclusive access to run online gambling operations.
Will IPI Be Eligible For An iGaming License?
House Bill 21-31 received a 6-1 vote in the senate with only Sen. Paul Manglona objecting to giving IPI an iGaming license. His logic was simple. IPI did not have a positive track record in the CNMI when it came to developing its Imperial Palace casino.
Manglona wanted to know why IPI should be given additional responsibility such as an iGaming license when the operator had so many failures with its land based casino project. Sen. Sixto Igisomar believes that CNMI should not be too concerned about IPI's eligibility to get an iGaming license.
Igisomar pointed out that the CNMI is officially part of the United States of America and hence if IPI puts in an application for an iGaming license, it would have to go through the a detailed process laid out by the US Federal Government.
Given IPI's many failings, it would not be easy for the company to get approval for an iGaming license but stranger things have happened in the CNMI!