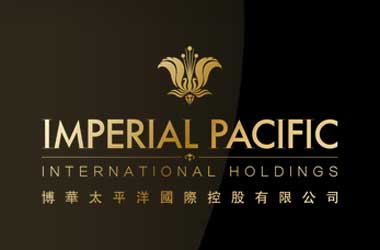 Hong Kong-based Imperial Pacific International Holdings Ltd which is the firm Imperial Pacific Casino Resort in Saipan is very keen on getting into the online gambling industry as well, should Saipan decide to pass a bill that regulates online gambling. Saipan is a part of the Commonwealth of the Northern Mariana Islands (CNMI) which falls under the jurisdiction of the United States.
The HK listed casino operator in a recent filing with the Hong Kong Stock Exchange stated that it is optimistic that CNMI will soon open its doors to online gambling. The CNMI's House Committee on Gaming approved a measure in April that seeks to champion Saipan as a new base for online gambling in the region. The next step for the bill to be approved requires it to be reviewed by the House of Representatives and then get their vote.
If the bill is passed, Imperial Pacific has expressed keen interest to apply for an online gaming license to capitalize on this new segment of the gambling industry in the Northern Mariana Islands. The Commonwealth Casino Commission (CCC) will serve as the gambling regulator should CNMI approve the new bill.
Imperial Pacific Resort
CCC Warns Against Hasty Voting
CCC Chairman Juan Sablan and acting Executive Director Charlie Atalig have warned CNMI's legislative body to reconsider its measures before voting them into law.
Sablan and Atalig cautioned legislators that that online gambling could open the doors for money laundering and gaming malpractice in the Northern Mariana Islands. This is why they don't things to be rushed as they believe the first step is to ensure robust gaming regulation to prevent such incidents from happening. The CCC have called on for further studies on the potential of online gaming in the CNMI before putting the bill to a vote.
Imperial Pacific Still Struggling
While it makes a lot of sense to see Imperial Pacific showing an interest in online gaming, the company's land based casino resort is struggling. In March 2019, the company asked for yet another construction deadline extension for the first phase of its Imperial Palace casino expansion in Saipan. The operator has requested the new deadline be set December 31, 2020.
With a total surface area of 140,000 square meters, the first phase of the grand Imperial Palace is expected to boost Imperial Pacific's portfolio of high-end entertainment and gaming facilities in the region.