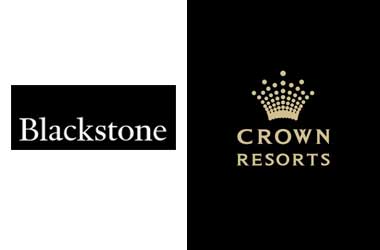 Summary
Blackstone Group makes third acquisition offer for Crown Resorts
New offer is estimated to be around $6.16 billion for a 100 percent takeover
Crown Resorts board to assess new acquisition offer
Blackstone Group which is a U.S based investment firm is very keen on acquiring Australia's biggest casino operator Crown Resorts. Blackstone has already made two offers to acquire Crown Resorts in the past and both offers were rejected by Crown.
Blackstone Continues To Go After Crown
The first offer from Blackstone was in March 2021 when they agreed to put down A$11.85 per share and when Crown declined, they sent across another offer in May at A$12.35 per share. Crown ended up rejecting the second offer as well as they felt it did not reflect the full value of Crown Resorts.
Star Entertainment, which is a rival-casino operator in Australia, ended up putting in a bigger bid to acquire Crown Resorts but that deal fell through. Blackstone hasn't given up on Crown Resorts as Crown recently confirmed that Blackstone has now sent in a third acquisition offer.
The third offer is a little better than the second as Blackstone has now upped the share price to A$12.50 per share, which means the New York based investment company is prepared to pay $6.6 billion (A$8.46 billion) to complete a 100 percent acquisition of Crown Resorts.
Blackstone is the second biggest stakeholder in Crown Resorts owning close to 10 percent of the company.
Sky News Australia
Crown Resorts To Review Proposal
Crown Resorts confirmed that the acquisition proposal from Blackstone was a non-binding and unsolicited proposal that the board will now review and decide if it should proceed or not. Crown Resorts share price was trading at A$9.90 per share before news broke of the third acquisition proposal from Blackstone. Once the news hit the market, the share price spiked and is now trading at A$11.45 at the time of this writing.
Blackstone has stated that it will use a mix of equity and debt to fund the acquisition of Crown Resorts. Blackstone continues to acquire a number of top casinos across the world. The investment firm currently owns the Bellagio, MGM Grand and Mandalay Bay in Las Vegas, Nevada.
The acquisition proposal from Blackstone is still subject to it receiving full approval from its investment committee. Should Crown Resorts accept the proposal, it will be subject to approval from gaming regulators in Victoria, Western Australia and New South Wales.