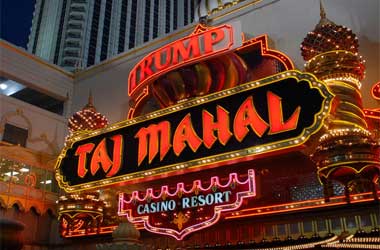 Icahn's Trump Taj Mahal casino in Atlantic City continues to face turbulent times as union members once again held public protests this week to get their benefits restored. Local 54 part of the Unite-HERE casino workers' union have come down heavily on billionaire Carl Icahn ever since their healthcare and employee benefits were withdrawn by the casino in 2014.
Icahn wants Taj Mahal casino employees to take a cut in their healthcare and employee benefits in a show of support to revive the struggling casino. While the union has accused the billionaire of mistreating and showing his employees no respect, Icahn believes that they must sacrifice in an effort to turn the casino around and at the same time keep their jobs.
Bob McDevitt, president of Local 54 part of the Unite-HERE casino workers' union is demanding that the casino restore employee benefits and pay Taj Mahal employees in line with what other casinos in the city are paying their employees. McDevitt has stated that the Taj Mahal casino will close from poor management and mistreatment of workers and not from providing its workers with benefits that they are eligible to receive.
Icahn has also accused McDevitt of doing his best to close the casino for the past two years and also accused him of being involved in the closure of four Atlantic City casinos in 2014.
The atlantic city union has so far held more than a dozen public pickets and protest rallies apart from pursuing a legal battle to force the Taj Mahal casino management to restore their benefits.
Icahn has however countered their protests by saying that the real problem in front of the company was the prospect of new casinos coming up in North Jersey which would threaten the already struggling casino industry of Atlantic City. In a statement, Carl Icahn said,
Simply put, north Jersey gaming will probably be a death sentence for the Taj and the Atlantic City economy. This is the issue that will make or break Atlantic City. This is the issue we should all be rallying against
Icahn has said earlier that if the referendum scheduled for November approves new casinos in northern Jersey, he will be very unlikely to invest the $100 million that he had promised to revive the failing Taj Mahal casino.