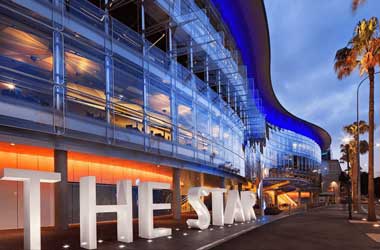 Summary
Adam Bell's report found Star Entertainment unfit to hold a casino license in NSW
The NSW regulator has yet to decide on a penalty against the casino but license revocation is not an option
Star Entertainment should respond to the report within 14 days
Star Entertainment's Sydney casino will likely remain in operation even after it was found unfit to hold a license. The Adam Bell report (part 1, 2 and 3) regarding an inquiry into the company's suitability to run a casino in New South Wales (NSW) has just been published and the findings make for poor reading according to Philip Crawford, the chair of the newly formed NSW Independent Casino Commission (NICC).
However, the regulator hasn't made any decision yet on whether or not it will revoke Star Sydney's permit to operate, and industry experts believe the agency cannot afford to strip the casino of its license because of its economic contributions to the state.
Experts Say Star Sydney will Keep its License
The NICC may hold some senior executives accountable for the illegal practices at Pyrmont casino but it won't go as far as ordering Star to close the venue. Doing so would have a massive impact on a lot of people, including shareholders and frontline workers, who don't have anything to do with the breaches committed by the casino, said Geoffrey Watson, a director at the Centre for Public Integrity who also previously served as NSW police integrity commissioner.
Star, just like Crown, is just too big and too important for the NSW economy, Watson added.
Since license revocation entails a lot of risks for employees, investors, and the state's economy in general, what the regulator can do now is to order an overhaul of the board and management and establish an independent monitor to oversee Star's casino operations in Sydney, as is currently the case with Crown which was granted provisional license to continue to operate its Barangaroo venue, according to Helen Bird, a senior lecturer at Swinburne University.
Star Given 14 Days to Respond to Report
The Bell Review into Star's Sydney operations was launched earlier this year and heard plenty of allegations relating to money laundering, fraud, and organized crime. Among them was Star's association with Suncity, a junket operator linked to criminal gangs.
The company allegedly allowed the embattled VIP gaming room operator to run an illegal cash cage and a secret gambling room at its Sydney venue – all of that kept from the knowledge of the NSW regulator.
Other violations include facilitating $900 million in illicit gambling transactions through China UnionPay cards, tax evasion, as well as breaches of the state's anti-money laundering laws.
Star has 14 days to respond to the report and after that, NICC will decide on the appropriate penalty it will impose against the Australian gambling operator.