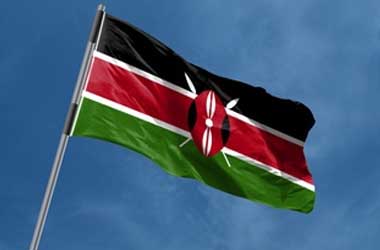 The government of Kenya is making its intentions very clear with the introducing of a new gambling bill that will look to impose stringent regulations and bring the 'wild' gaming market in the country under control.
Kenyan gambling operators recently breathed a sigh of relief after the Kenyan High Court struck down an amendment by the Betting Control and Licensing Board (BCLB) to ban gambling advertisements.
The BCLB wasn't very happy with the decision and this new gaming law is yet another attempt by the government to take control over the growing gambling industry.
Gaming Bill 2019
The new 'Gaming Bill 2019' will look to replace the existing Betting, Lotteries and Gaming Act. Legislators believe that the current bill has a number of loopholes which gaming operators are exploiting for their profit. One of the biggest complaints of the BCLB is that gaming operators are not collecting a winning tax from their customers which is causing the gaming regulator to lose out on significant income.
The new gaming bill was released earlier this week by the National Assembly's Sports, Culture and Tourism committee and is scheduled for its first hearing in the Assembly next week.
There are as many as 170 clauses included in this new bill which looks to close all of the existing loopholes. Some of the additions include asking betting operators to put up a $1 million deposit as security in case they fail to pay out winnings or go broke.
Betting operators currently pay a licensing fee of Ksh 3 million and an extra Ksh 500k per year. This annual retainer fee has now been increased to Ksh 30 million.
New Restrictions To Come Into Play
Should the bill receive the necessary approval and get rolled-out, operators will have to be prepared for major changes. Some of these changes include being subjected to a monitoring system in real-time that will enable the gambling regulator to keep tabs on all operators and ensure they remit their full taxes on time.
This real time monitoring system will also enable the regulator to monitor individual betting and identify players who exhibit signs of problem gambling and get them the help they need. There is also a call for restrictions to be placed on mobile betting which is thought to be the main source of gambling addiction in the country.
Kenyan gambling operators are yet to comment and state that they will first study the 170 new clauses carefully to get a clear picture of what the government intends to do going forward.