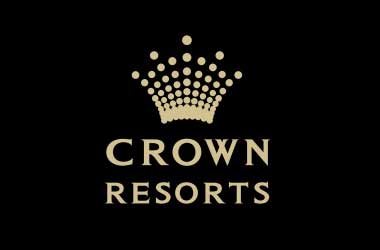 The American private equity investment firm Blackstone is, once again, having problems with its proposed takeover of Crown Resorts — Australia's number one casino organisation by market capitalisation.
After the clash with Oaktree Capital, Blackstone has increased its offer to acquire the Crown by 50 cents per share.
This has increased the share value to $12.35 and the whole potential transaction to $8.3 billion, a significant increase from the previous $6.2 billion bid.
However, minutes after the new bid, the notable Australian casino organisation Star Entertainment Group submitted a new proposal.
This isn't the first time Star made a move to acquire Crown Resorts. The new idea supports Star's merger with its rival, which would create a new company with an evaluation of $12 billion.
Furthermore, this new entertainment and tourism company would be listed on the stock exchange in Australia and add up to $200 million in savings every year.
This turn of events officially commenced a bidding war between Blackstone and Star Entertainment.
As for Crown Resorts, the company is currently reviewing both proposals as the executives see the benefits of either solution.
The fight over Crown and its excellent range of pokies was expected and largely initiated due to the company's regulatory and money laundering problems. In anticipation of the battle between Star and Blackstone, Crown shares jumped by more than 7%, bringing them to their highest levels in the last two years.
Bloomberg Markets and Finance
The two rivals want to capitalise on the problems Crown Resorts is facing, so we can expect them to battle it out as both companies are seriously interested in getting the Crown.
Naturally, one of the most critical factors in the whole ordeal is the opinion of James Packer, the famous Australian billionaire and Crown's biggest shareholder. Packer has already shown interest in selling his shares due to personal predicaments and the Crown Resorts' regulatory troubles.
He stepped down from the board of directors of Crown Resorts back in 2018, a year after 19 company employees were convicted for promoting gambling in China. Packer cited mental problems as the reason for standing down, but the regulators have already expressed their distrust in his ability to lead the company.
The Australian Competition and Consumer Commission will review any future deals. The ACCC will subsequently release its findings to the public, as the chair of the commission, Rod Sims, has already stated.
As for the Crown, both proposals are worthwhile, but the merger with Star is likely to limit the debt the new company will need to accrue, and the whole proposal is set to increase the share value to $14. We'll continue to follow the saga as the story unfolds.