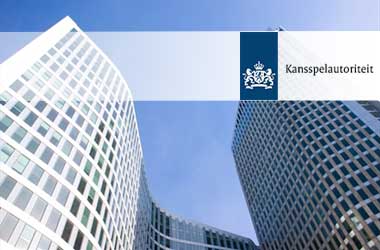 Summary
Some operators failed to protect their players from gambling harm
Customers were allowed to lose excessive sums in a short period
KSA Chief Rene Jansen said they remain committed to player protection
Dutch gambling regulator Kansspelautoriteit (KSA) is currently investigating operators failing to protect their customers from gambling harm.
KSA Chief Reveals Duty of Care Investigation
Speaking at the Amsterdam Gambling & Awareness Congress 2022, KSA Chair René Jansen said they had launched a "broad investigation" into the implementation of the duty of care after they found that some gambling firms had not been implementing adequate measures to prevent gambling addiction.
For instance, some licensed operators had allowed their players to incur "excessive" financial losses in a short period without taking decisive action. KSA also noticed that customers had been permitted to set playing limits going as high as 24 hours per day, coupled with high deposit limits. Jansen said they are now considering putting in place mandatory maximum limits to address the issue, with the initial results of the duty of care inquiry due to be released in the spring.
In his speech, Jansen emphasized the importance of player protection, saying it is one of the main objectives of the KSA, alongside preventing gambling addiction and combating illegal operators.
Latest Developments on the Regulated Online Market
The Dutch online gambling market recently marked its first full year of operations, having launched in October 2021. The Netherlands is now home to a total of 24 licensed operators, Jansen revealed. He also noted that the number of players remained essentially the same as before the regulated market opened, with 563,000 accounts recorded.
In terms of the impact of the regulated online market on gambling addiction figures, Jansen said they cannot provide any information on that matter yet until the National Alcohol and Drugs Information System releases their data on the number of people being treated for gambling addiction.
But what the KSA knows, according to Jansen, is that not all of those dealing with addiction problems are actually seeking treatment.
When it comes to gambling advertisements, Jansen noted they'd seen an influx of ads being broadcast shortly after the launch of the regulated market. He cited numerous measures previously implemented by the Dutch government to minimize the impact of advertising on players, such as banning the use of popular celebrities, influencers and sports personalities in gambling ads.
Jansen said the government and the KSA will continue to intervene in various areas as needed to address the "overkill".