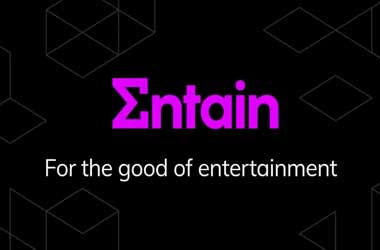 Summary
Entain has auctioned a new range of NFTs, featuring Charles Oakley and gambling industry figures
This new project will benefit the Charles Oakley Foundation
It is the second NFT series launched by the gambling operator to promote responsible gambling
Entain, through its non-profit organization Entain Foundation US, has launched another NFT auction focusing on responsible gambling.
The international sports betting and gaming firm has released a new NFT range which features prominent figures from the gambling industry, including Martyn Lycka, Entain's Senior Vice President for North American Regulatory Affairs and Responsible Gambling.
Superheroes of Responsible Gambling
Lycka said the new NFT series, called the "Superheroes of Responsible Gambling", provides them with a creative and fun way to promote responsible gambling to all audiences.
Lycka said the development of the NFT series involved methods, tools, and programming attuned to modern technology, and it wouldn't be made possible without the help of notable third parties, Wager Score and Enlighting Media.
The NFTs, which are now on auction on OpenSea, are primarily aimed at raising awareness about problem gambling among online gaming players and enthusiasts, as well as "tech-savvy" audiences who are huge contributors to the growth of sports betting in the US.
The superhero characters are led by former NBA All-Star Charles Oakley, who has been working with Entain Foundation US in recent months on his charity efforts.
This latest NFT initiative by the gambling operator will benefit the Charles Oakley Foundation, a non-profit organization founded by the NBA legend that organizes fundraisers and community-building events to provide support for impoverished and underprivileged communities throughout America.
In February 2022, Entain Foundation US sponsored Oakley's "Oak Out Hunger" project, allowing the operator to promote awareness of problem gambling and responsible gambling among underserved and disadvantaged communities.
Oakley said launching the new NFT range is a way to reach more people and provide a positive message about responsible gambling.
Also included as characters in the new NFT series launched by Entain are the following: Bill Pascrell, III (Partner at Princeton Public Affairs Group), Bo Grey (Founder of Wager Score) and Brianne Doura-Schawohl (responsible gambling policy expert).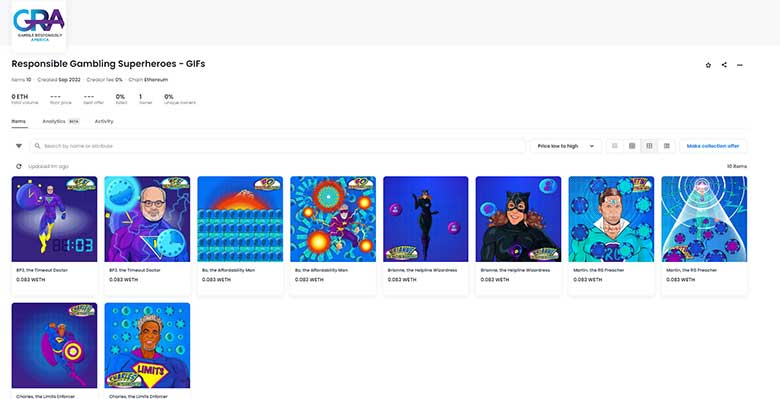 Entain Promoting Responsible Gambling Through NFTs
The latest NFT release marks the second digital collectible from Entain in 2022, with its first NFT series launched back in June. The previous series, which represented the nine markers of gambling disorder, featured colorful visuals including calendars (representing a player having a high number of depositing days), and blinking eyes (representing late-night play).
The NFTs coincide with Gamble Responsibly America, Entain Foundation's first-of-its-kind responsible gambling mobile app.