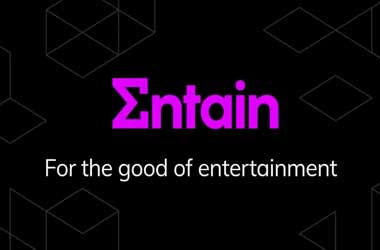 Summary
Entain praised the success of its pioneering ARC program in reducing gambling harm
ARC was launched in 2021 and is now active in 22 markets
Entain is set for more global expansion with the acquisition of two European operators
Entain formally known as GVC Holdings pioneering preventative approach to player protection, called the "Advanced Responsibility and Care" (ARC), has gone a long way since its launch in 2021. In its second annual "Entain: Sustain ESG Showcase" event held on October 19, 2022, the company lauded ARC's significant contribution to promoting safer gambling and enhancing customer protection.
Entain Pleased With Results Of ARC Program
ARC uses advanced artificial intelligence to quickly identify risks in player behavior so real-time intervention can be made before the problem develops. Entain believes that ARC, which is currently implemented in 22 gambling markets, is the best program out there when it comes to curbing problem gambling.
During the recent ESG Showcase event, Entain released a summary of the progress of the program, saying its "Protector Model" has so far generated more than one million customer interactions across markets where Entain is operating. This has resulted in a major decrease in the number of at-risk customers.
ARC has enabled more than 90% of higher-risk customers to set controls to keep their gambling at bay, and 43% of them reduced their deposits in the next two months following an intervention. With the help of the program, 41% of customers previously categorized as medium and high-risk moved to low or no-risk levels. Entain also said 95% of players with whom they've had safer gambling interactions remain active and have reached sustainable playing levels.
ARC-led interventions have resulted in a month-on-month reduction in risk levels among 51% of higher-risk customers, the company said.
Entain also highlighted the results of an assessment of ARC by problem gambling awareness and harm minimization organization EPIC Risk Management which show that the program's accuracy rate in predicting player harm went above 90%.
Entain CEO Jette Nygaard-Andersen said she's incredibly proud of the lead that the Group has taken in multiple aspects of ESG, hailing ARC as a "game changer" in improving customer safety.
Entain Eyes Global Expansion with Multiple Acquisition Deals
Entain is keen on achieving more growth as it prepares to acquire leading Croatian bookmaker SuperSport. The acquisition will pave the way for Entain to launch its Central and Eastern Europe joint venture with EMMA Capital.
To fast-track the transactions, Entain recently activated a $1 billion loan which will mature in October 2029. The company is also set to close its acquisition deal with Dutch online gaming operator BetCity.nl by the end of 2022.