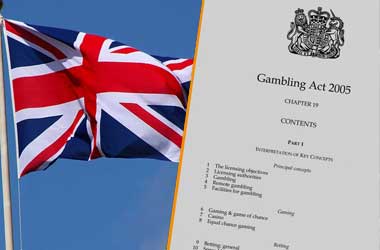 Summary
Drama in UK politics as PM Boris Johnson resigns reluctantly
UK gambling whitepaper review to be postponed once again
No clear confirmation as of now as to when whitepaper will be released
The UK gambling industry has been waiting patiently for a whitepaper to be published on the 2005 Gambling Act review. The long-awaited whitepaper has been in the preparation stage now for close to 19 months and was expected to be released in July.
There is going to be another delay in the release of the expected whitepaper.
This time the delay is not due to COVID-19 but due to drama in the UK political arena. During the last few weeks, the UK political scene has been in turmoil as a number of key ministers have tended in their resignation demanding that UK PM Boris Johnson resign immediately.
PM Johnson was initially reluctant to give up what he called 'the best job in the world'. However, after 50 conservative ministers tended in their resignation the pressure was too much for Johnson to ignore and he finally yielded to the pressure and resigned as UK PM.
One of the 50 conservative ministers that resigned was undersecretary of the Department for Digital, Culture, Media and Sport (DCMS) Chris Philp who was appointed to oversee the 2005 Gambling Act review.
Not Clear When Whitepaper Will Be Released
Philp did give an update as to the status of the review and said that it is currently pending with 10 Downing Street and that the proposed suggestions have put forward strong requirements that will protect the UK public from gambling harm.
Carolyn Harris MP, All-Party Parliamentary Group on Gambling Related Harm (GRH APPG) Chair has expressed concerns in the past over 10 Downing Street's ties to gambling related shareholders but those concerns are yet to be properly addressed by the DCMS.
While Philp expressed confidence that the whitepaper is on track to be released shortly, Jacob Rees-Mogg, Secretary of State for Brexit has said that due to the current political crisis in the UK, there are no plans to pass any bills during the next 90 days.
Which means if the whitepaper does get released shortly, it will still take a few months for it to be passed by the UK government.