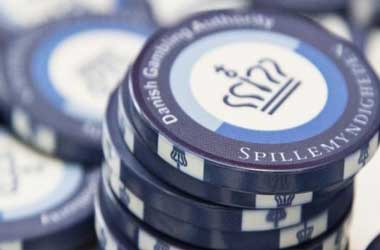 Summary
Danish watchdog says over 30,000 players have self-excluded
The number has increased due to the promotion of self-exclusion tools
Most self-exclusion players are males under 40
The Danish Gaming Authority (Spillemyndigheden) announced that over 30,000 players have enrolled in the Register of Voluntary Excluded Players (ROFUS).
This is the self-exclusion list which prevents players from accessing licensed online casinos and sportsbooks in the country and protects them from gambling related harm.
The DGA came out with the ROFUS program back in 2012 as it looked to roll out new gambling policies that offered better protection to Danes. The program got a good response in the first year as over 1,400 Danes registered and took advantage of the self-exclusion protection policy.
The ROFUS program gives players the option to self-exclude themselves for a period of 1 day, 30 days, 60 days and 90 days. There is also an option to self-exclude for an indefinite period. When a player voluntarily puts themselves on ROFU, licensed gaming operators and sportsbooks are banned from accepting these players or targeting them with any promotions or bonuses.
The DGA announced that the list of self-excluded players who are signing up each year is now growing at an average of 4,000 players each year. The majority of those who self-exclude are males and are generally between the ages of 20-39. Males account for nearly 76 percent of all self-excluded players.
The DGA said that they will continue to promote responsible gambling in Denmark as it was important for players to know that they are properly protected as the gambling market in the country continues to grow quickly.
Denmark To Promote Self-Exclusion Tools
The DGA believes that one of the main reasons why the number of self-excluded players has increased in recent years is because they have taken efforts to stress on responsible gambling tools and educate the general public of how they can self-exclude themselves at online casino and betting sites.
Legislators in Denmark continue to push for responsible gambling measures. In 2021, the government approved mandatory player cards that players will have to show at all gaming and betting kiosks before gaining access to play.
The Dutch watchdog also said that it has made player protection a priority and has a special department dedicated to ROFUS and StopSpillet – which is Denmark's guide to dealing with gambling addiction.