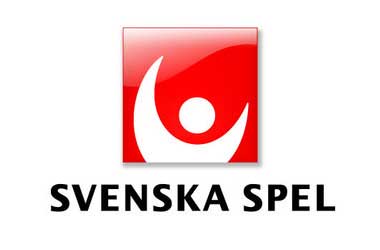 Sweden's online gambling industry has been rather sluggish the past couple of years and the country's biggest gaming company Svenska Spel has found it difficult to expand its online business even though it has a monopolistic hold on the industry.
The company recently reported its annual results for 2014 which revealed that both revenue and operating profits have declined when compared to 2013. Svenska Spel's net gaming revenues have dropped by 8.1% and the decline is most likely because the company imposed more responsible and stricter gaming policies.
Svenska Spel dominates nearly 44% of the online gambling market in Sweden but has been unable to consistently growing its online portfolio. The management expected profits to be hit after deciding on implementing robust gaming policies that including removing bonuses and discounting and making it mandatory for players to register.
The company believes that it can capture a larger percentage of the market share and increase its revenues if it had the license to offer casino games. Svenska Spel had filed an application towards the middle of 2014 requesting the government to grant it license to provide casino games.
The government is yet to grant that license and there are no official reports regarding the status of the license for casino games. Online casino games have grown in popularity during the last couple of years and many European countries are now looking at providing licenses for online casino games.
In a statement, Svenska Spel CEO Lennart Käll said
There is a review of the Swedish regulatory system in the European Court system, and it has been said that they want to review the possibilities of a licensing model. But so far we are still acting on today's regulations, and as a regulated actor in Sweden it seems strange that we can't offer the gambling form that is growing rapidly and expanding quite substantially. So what we strive to do is have this offering in our portfolio too, but try to offer it in a more responsible manner than what we see available on the market today.
Sweden recently had a change in government and the new government is most likely focusing on more critical issues. Should there be no response in the coming months Svenska Spel will most likely raise the issue of a license for online casino games once again. However, Käll believes that the government will give them a response before the summer is over.