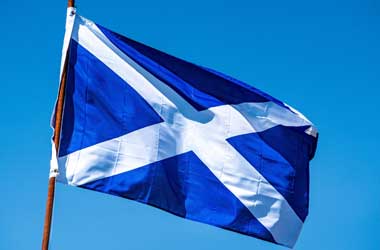 Summary:
Fewer people in Scotland are accessing treatment and support
The findings are based on the interactive maps recently released by GambleAware
GambleAware focuses on a regional-first approach to tackling gambling harms
GambleAware has expressed concern at the low level of engagement with gambling support services in Scotland, with residents in the country less likely to seek and access support compared with the rest of the UK.
The charity analyzed data from its "interactive maps" showing the prevalence of gambling harm at a local authority and parliamentary constituency level across the island.
Scotland's Engagement with Support Services Lower than GB Average
GambleAware found that of the three nations comprising Great Britain, there are fewer people accessing treatment and support in Scotland. Only 16.7% of Scots experiencing gambling problems engage with support services, compared to the 20.9% average recorded across Great Britain. Furthermore, just 15.5% of Scottish people dealing with gambling harms seek help, which is also lower than the Great Britain average of 19.4%.
Of those accessing treatment, 29.2% revealed they did so because gambling had already impacted their finances, while 12.6% reported that they lost their job or home because of gambling.
The maps released by GambleAware also highlight that the need for support varies across Scotland, with certain locations identified as having the highest estimated rates of gambling problems. They include Glasgow City, North Lanarkshire, the City of Edinburgh, Dundee City, and Aberdeen City.
While Scotland is ranked lowest out of the three countries in Great Britain (the other two being England and Wales) in terms of engagement with gambling support services, its gambling participation rate in 2022 sat at 60.5%, equivalent to 2.7 million adults. That figure is slightly higher than the Great Britain average of 60.3%.
Help is Available
GambleAware Chief Executive Zoe Osmond said they are concerned that fewer people access treatment and support in Scotland, and this could be down to several reasons, such as not knowing how and where to seek help. She urged anyone who may be dealing with gambling harms to reach out to GambleAware where they can get confidential advice, tools, and support, for free. They may also contact the National Gambling Helpline which is available 24/7.
Osmond also stated that the National Gambling Support Network is actively operating across Great Britain, providing specialist, tailored treatment and support to people who need to be protect as they are struggling with gambling problems.
GambleAware has adopted a "regional-first" approach to addressing gambling harms, to ensure the accessibility of support services in local communities. The interactive maps are part of that effort, as the charity continues to work with the government and relevant agencies to combat gambling harms.