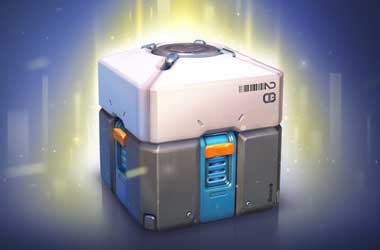 Summary
GambleAware said the UK government needs to do more on the issue of loot boxes
The charity made the comments after the DCMS decided not to implement a ban
DCMS earlier stated that loot boxes would not be included in the ongoing gambling review
The UK government is under mounting pressure to implement a ban on loot boxes among children and minors, with independent charity GambleAware becoming the latest organization to call on officials to reconsider their policy on the controversial video games feature.
This comes after the government decided to leave loot boxes out of the ongoing Gambling Act review.
The Department of Culture, Media, and Sport (DCMS) recently announced new measures for video game platforms and opted to introduce parental restrictions instead of a ban to protect children from the harmful effects of loot boxes. As part of the new policy, children and minors won't be allowed to purchase loot boxes without the permission of their parents.
The agency implemented the new measure in response to a government consultation in 2020 which found links between loot boxes and problem gambling. The DCMS said that adopting the parental consent feature would prevent compulsive spending among kids and would enable parents to keep track of their children's spending habits. But many believe a ban would provide greater protection.
Children's Commissioner Dame Rachel de Souza was among the first to criticize the government for coming up with a "simple fix" to a serious issue which she said will further expose children to financial and psychological harm.
GambleAware Wants Gov. To Do More
GambleAware, an independent charity that commissions prevention and treatment services across the UK, recently made its voice heard on the matter, saying the existing restrictions aren't enough.
Citing recent research which found that 55,000 children in the UK are suffering from gambling harm and that loot boxes are associated with problem gambling, GambleAware said the issue requires more action from the government.
While the organization acknowledges government efforts to tackle the problem, it believes that legislation is necessary to protect children and young adults from the dangers of loot boxes.
The DCMS said it would be willing to review its existing policy on loot boxes and will closely coordinate with a new working group comprised of publishers, platforms, and regulatory bodies in crafting new measures to minimize the risk of harm and provide better protection for children.