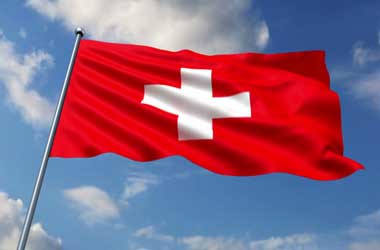 There are only seven online casinos that are officially authorized to operate in the country and the increase in illegal gambling operators is a huge concern for Swedish gaming regulators. Latest reports from Switzerland's federal gaming board ESBK, and the country's lottery and betting board Comlot show that the number of offshore gambling operators illegally providing services to Swiss customers has increased.
The two gaming boards recently released their updated lists of online gambling sites serving local customers without government permission, with the ESBK adding 46 more domains bringing the total to 218, and Comlot blacklisting an additional 13, with the total now at 114.
Majority of ESBK's latest additions are online casinos licensed in Curacao, as well as Costa Rican gaming firm 5Dimes, Bet-at-home (a subsidiary of French online gaming company Betclic Everest Group), and two other European iGaming sites, Tonybet and Interwetten. ESBK was also able to block another site linked to bet365, 365sb.com. The board previously blocked three bet365 sites – bet365.com, bet365.dk, and bet365.it.
A company operating behind the domain name Ea2ohqdtmxmb.com was also included in ESBK'S most recent blacklist, as well as two sites connected to Argo Casino. Other casinos that were blacklisted include Baocasino.com, Avalon78.com, playamo31.com, Bahingo.com, Wazamba777.com and Slotum.com.
Interwetten also appears in Comlot's updated blacklist, alongside OG online betting group Heritage Sports. Local internet service providers have now been tasked to block these sites, but the intricacies of the internet will provide a way for these illegal gambling sites to continue operating. For example, they only need to change their domain names to be able to resume serving local players and punters.
Online Casino Revenue Can't Cover Land Based Losses
Switzerland's land-based casinos have been closed since March due to the coronavirus pandemic, resulting in massive revenue losses. Seven of these gambling establishments have been allowed to offer online casinos, with the latest two only being granted approval less than a month ago. While these online casinos have been generating returns, they aren't enough to fully compensate the losses incurred by their land-based counterparts.
The Stadtcasino Baden Group, which launched two online casinos in July and September of last year (Jackpots.ch and Casino777.ch), reported that both casinos generated a combined revenue of CHF7.4 million by the end of 2019.
Meanwhile, Grand Casino Luzern's Mycasino.ch, which launched in August 2019, generated almost CHF9 million within four months. If this revenue trend continues, then Luzern's online casino revenue could reach nearly CHF27 million by August 2020, significantly lower than the CHF38.6 million generated by the company's land-based operations for the whole of 2019.