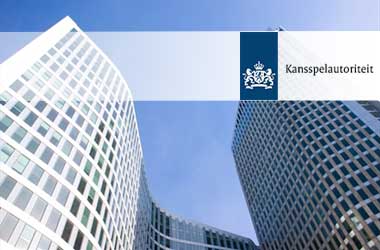 Summary
The KSA revealed that its self-exclusion system had more than 20,000 registered players
CRUKS allows players to self-exclude from all gambling activities
The Dutch govt is expected to introduce measures to curb addiction among minors
More than 20,000 players have so far registered to the Netherlands' Central Register of Exclusion of Gaming (CRUKS) since the country launched its regulated online gambling market back in October 2021.
Dutch gambling regulator Kansspelautoriteit (KSA) recently conducted a market update with stakeholders during which it revealed that CRUKS has been consulted more than 148 million times since the registry was established.
CRUKS was launched on October 1, 2021, the same day that the Dutch online gambling market went live. Under the KOA Act, licensed gambling businesses must link their databases with the CRUKS registry.
The self-exclusion scheme allows players to take a break from all gambling activities either retail or online. Those who feel they are at risk of gambling harm can register to CRUKS and they will then be blocked from all gambling sites for at least six months. Players can self-exclude for an indefinite period as they wish.
Before permitting a customer to gamble, online gambling operators, as well as those operating slot machine arcades and all Holland Casino branches, are required to first consult CRUKS to determine whether that person is on the registry. They will then be blocked from playing if their names appear on the self-exclusion list.
Unlike other self-exclusion systems in Europe, CRUKS allows "involuntary self-exclusion" whereby family members and close associates can register a player if they believe the individual is suffering from gambling-related issues. To do that, partners or family members must submit a request to the KSA. The regulator will then make the relevant assessments and decide whether the player in question must go under involuntary self-exclusion.
The KSA said it will continue to monitor the development of the self-exclusion register and will look at tightening the requirements in terms of preventing addiction. The country's Legal Protections Minister Franc Weerwind is already giving great focus on this area and is due to release an "Addiction Prevention Decree" which will contain some recommendations for addiction prevention.
KSA is also expected to introduce stringent advertising measures to reduce the risk of gambling addiction.
Gambling Minister Acknowledges KOA Safeguards
While Minister Weerwind earlier expressed his confidence in the initial KOA safeguards, he has raised some concerns about the increase in the number of young adults participating in gambling activities after the opening of the regulated online gambling market.