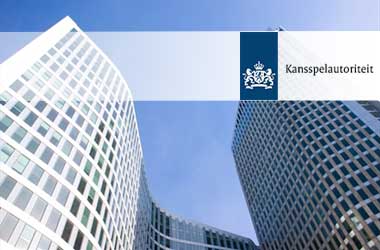 The Netherlands legalized online gambling via the Dutch Remote Gambling Act (KOA) and started accepted license applications from April 1, 2021.
Licensed online gambling operators in the Netherlands will be able to offer their services to Dutch players from October 1, 2021.
Kansspelautoriteit (KSA) which is the gambling watchdog in the Netherlands has issued a cautionary warning to licensed gaming operators ahead of the October 1 launch date.
The Dutch gambling market is expected to be extremely competitive as Kansspelautoriteit (KSA) confirmed that it has already received 28 gaming licenses.
iGaming operators are going to be spending heavily at the start to market and advertise their gaming services as they look to get as much of the iGaming market share as possible.
The KSA expects this to happen and has cautioned iGaming operators to control their gambling advertising or be prepared for a backlash from the public and gambling opponents. René Jansen who heads the KSA said that if gaming operators decided to bombard the market with their gambling ads, it would end up hurting them as the KSA would then be under pressure to impose stringent measures to control gambling advertising.
Jansen said the best way forward was to go with moderate advertising and to stick to the existing advertisement guidelines.
Gambling Ad Guidelines
Some of the current gambling ad guidelines in the Netherlands include no TV or radio ads for high risk gambling services during 6 am and 9 pm. Operators are also not allowed to target minors or incite undue participation in gambling activities. However, there are no specific limits in place as to how many gambling ads can be run when they meet all of the regulations.
Jansen reminded gambling operators of their social responsibility and asked them to not look for loopholes to exploit. He cited the gambling markets of Spain, Italy and the UK were excessive gambling advertising has forced gambling regulators to impose harsher restrictions on gaming ads.
The KSA recently launched an aggressive crackdown on illegal gambling operators and their affiliates who advertise their gaming products and services. The gambling regulator confirmed that it had reviewed as many as 44 illegal gaming websites and imposed sanctions on them.
Jansen said that the KSA who recently agreed with the UK to share best regulatory practices will closely monitor the gaming market after the launch on 1 October and then make the necessary adjustments based on how the market responds.