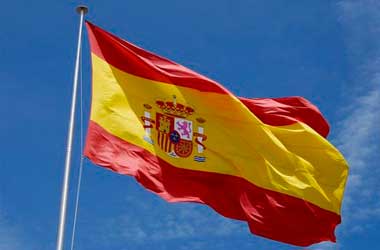 A number of European countries are now turning their attention to gambling advertisements as they have to deal with a significant rise in problem gamblers.
Spain is the latest EU member to take a look at gambling advertising regulations as it wants to reduce the number of gambling ads Spaniards are exposed to on a daily basis.
Spain recently released its new set of proposed regulations in their draft Royal Decree on gambling advertising and has opened it up to public feedback. This is important because in recent times the general public have been upset over the lack of restrictions imposed on gambling operators in Spain.
The restrictions being proposed are pretty strict. Operators will now only able to advertise between 1 AM and 5 AM and this will be applicable to TV and radio ads.
There will be two exceptions to this rule: one is for advertisements during live sports broadcasts and for real-money contests that are technically not gambling.
For contests that involve real-money prizes, they can only be advertised during programming that is directed at an audience that is 18+. Plus, they can only be on the air between 10 PM and 6 AM.
When it comes to advertising during live sports broadcast, gambling ads will only available for events that are between 8 PM and 5 AM. Additionally, the ads during these events must not refer to any promotions and bonuses being offered. They should also avoid encouraging people to bet. This means they cannot tell viewers to "play now" or using any suggestive language. Live betting odds also cannot be shared in these advertisements.
Sponsorship will still be possible under the new rules. But there are some restrictions. For example, players below 18 cannot have gambling operator brands on their shirts. Large sponsorship ads on stadiums are also not allowed. Ads in public spaces where minors are around a lot, also face restrictions.
Protecting Minors From Gambling Harm
Another reason for the restrictions is to stop children from being lured into gambling. This is why there is an 18+ age restriction, as well as a responsible gambling message added to all the ads. Public endorsements are also banned. Promoting gambling as a way to succeed is also prohibited. Additional restrictions ensure that people will be completely aware of the risks when going into gambling.
Operators are also required to run a corporate social responsibility policy. This means they have to intervene when a player is suffering from gambling addiction. They also have to have a helpline for customers and betting limits. We also reported that FACUA were looking to a credit card gambling ban similar to the UK. The public consultation on these restrictions will run until March 16.