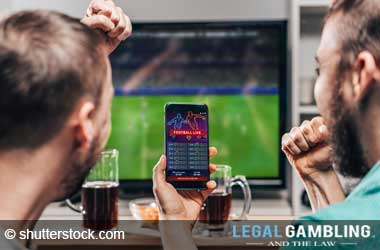 The Betting and Gaming Council (BGC) recently announced that they will be ceasing all radio and TV ads for the entire duration of the lockdown necessitated by the COVID-19 pandemic. This decision was made in response to demands from MPs who were concerned about an increase in problem gambling during the lockdown.
Gambling ads that have already been booked on radio and TV slots will be removed if contracts allow it, or display responsible gambling messages from non-profits if not. All BGC member firms will run no ads on radio and TV from May 7 until June 5 at the earliest.
However, gambling firms made no commitment to cease their ads on other channels, such as ads targeted through social media, email, or text messaging.
BGC chief executive Michael Dugher stated that the move was prompted by the industry's concern for problem gamblers, and is indicative of their commitment to ensure safe gambling activities for punters who are vulnerable due to the quarantine procedures currently in place throughout the UK.
In April, at least 20 UK MPs have pushed for stricter controls on gambling during the lockdown, and sought to eliminate all gambling ads during this period.
MP Carolyn Harris, a prominent anti-gambling advocate who chairs a parliamentary group on gambling risks, said the BGC should have imposed the ad ban once the lockdown started. By ceasing their ads six weeks after the lockdowns began, Harris said that the BGC is essentially conceding that gambling ads have an influential role in problem gambling rates. She pointed out that by this time the harms inflicted by six weeks of gambling ads have already had a significant effect. Yesterday we reported UK punters were still making bets on various platforms despite the lack of sport action.
According to Harris, the BGC can prove their seriousness about limiting problem gambling during the COVID-19 lockdown by banning all member firms from advertising across all mediums, not just radio and TV.
BGC Dismisses MPs' Concerns as Alarmist
Dugher has shied away from making any such admission, saying that there is scant evidence that gambling rates have not surged as high as anti-gambling advocates are claiming. Dugher claimed the opposition stating that overall betting rates are down due to the closure of many brick and mortar shops, and the lack of live sports.
Dugher called Harris' and other advocates' position as extreme and alarmist, and reiterated that the BGC's response is enough to protect potential problem gamblers from undue harms. BGC members account for roughly 50% of radio and TV gambling ads, and have asked other gambling firms such as Camelot, the National Lottery operator to follow suit.