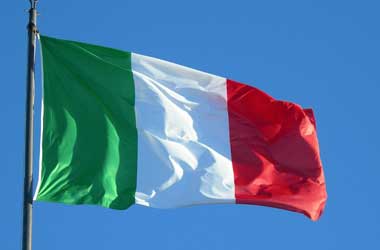 Italy has continued to tighten regulations on the iGaming industry in an effort to offer better protection to players and reduce problem gambling in the country.
Agenzia Delle Dogane e Dei Monopoli (ADM) which is the gaming regulator in the country has put together a draft proposal to make multiple changes to its iGaming market.
The two biggest changes that the ADM would like to roll out is with regards to the number of iGaming licenses that will be made available and the costs associated with each license. Italy currently has 120 licensed iGaming operators who paid €250,000 for their license. A new license tender will be launched in 2023 which will provide operators with a gaming license that comes with a nine year validity period.
The draft regulations has proposed a massive cut back in the number of iGaming licenses. The 120 licenses will be reduced to just 40 while the licensing fees will increase 10x from €250,000 to €2.5 million. The ADM will not issue licenses at a flat flee like most European members but will go with an auction process to see how much it can get for each license.
EGBA Says Draft Proposal Not Legal
The European Gaming and Betting Association (EGBA) is not very happy with the new draft proposal and has called on the ADM to forward the draft rules to the European Commission (EC). The EGBA believes the proposed draft rules violate the consumer protection rules set out by the European Union and hence Italy cannot implement this draft policy.
If Italy decides to roll out these proposed changes without notifying the EC, then Italian licensed iGaming operators and Italian citizens will not be bound by the law as it would be considered illegal.
The ADM imposed a very stringent gambling addition ban in 2019 by passing the 2019 Dignity Decree which upset licensed iGaming operators as it prevented them from advertising and promoting their products and services. This new set of draft rules is likely to upset iGaming operators once again but this time around, it appears that it might be a lot more difficult for Italy to roll out its draft proposal.
The EGBA has warned the ADM that cutting down the iGaming licenses to just 40 and imposing such a high licensing fee, would discourage licensed operators from operating in Italy and encourage illegal iGaming operators to flood the market.