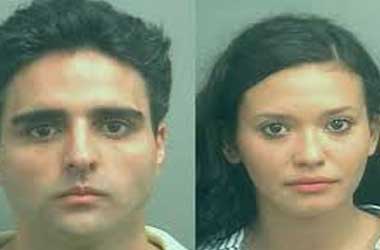 Casino's across the globe give their staff specialized training to identify suspicious individuals, watch for card cheats at the tables and monitor players who use illegal methods to win games.
Today, players who want to cheat at a casino usually resort to high levels of sophistication in an effort to cheat the casinos and remain undetected.
However, there are still a number of individuals who resort to old school fraud in an effort to trick casino officials and win big. The Seminole Classic Casino recently came across counterfeit cash amounting to $5,400. Casino officials used CCTV and traced the cash to one of the players that was already blacklisted from visiting all tribal properties. The individual was identified as 34 year old, Bernardo Lecaros who hails from Delray beach. He was arrested and charged with 2 counts of possession of counterfeit currency and faces up to 5 years in prison. Lecaros who was arrested on the 20th of December 2014, posted bail for $5,025 bond and was released.
Lecaros was banned from all tribal casinos because this is not the first time he has been accused of using counterfeit currency. In 2012, Lecaros was arrested for using $6,300 in counterfeit currency at the Seminole Hard Rock Hotel & Casino and Seminole Classic Casino. He pleaded guilty and was sentenced to 7 months in prison but does not appear to have learnt his lesson.
Bernardo Lecaros has a history of being addicted to drugs and gambling. He admitted to being in debt to a Peruvian loan shark for as much as $150,000 and was looking for ways to pay back his debt. CCTV footage shows Lecaros with an accomplice who has been identified as 23 year old Mariana Cordova Ortiz. His lady accomplice also has a history of using counterfeit currency in Palm Beach and Broward counties.
Seminole Casino officials played down the incident saying that counterfeit currency surfacing at a casino table is not something new. A representative of the Seminole Tribe said
Seminole Police have been working closely on this case with the U.S. Attorney and the U.S. Secret Service. All casinos find counterfeit money from time to time. The situation is no worse at Seminole casinos, and it has not increased in recent months.
After being arrested, Police searched Lecaros's car which was parked at the Casino premises. The search revealed an additional $37,800 in counterfeit currency, 2 pipes, 4 syringes, 5 x $500 casino chips, 10 grams of heroin and 1.7 grams of marijuana.