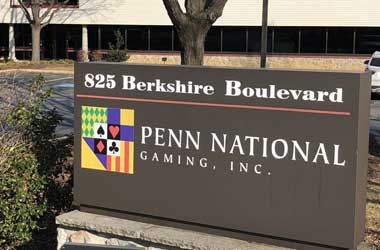 Pennsylvania passed a new gaming law in October 2017 that made significant changes to the state's gambling industry. Online gambling was made legal and the state also permitted up to 10 satellite casinos to be developed. While most gambling operators were excited with the new gaming amendment, there were some gaming operators such as Penn National Gaming who were not very pleased with the new gaming amendment.
Penn National Gaming operates the Hollywood Casino in Harrisburg, Pennsylvania which is one of the state's oldest casinos that runs a profitable business. Pennsylvania carried out a bidding process this week to auction the 10 satellite casino licenses. Just before the bidding process could be carried out, Penn National decided to file a lawsuit in a federal court to stop the Category 4 casino provision under the new expansion.
The provision authorizes 10 mini casinos in a 25-mile radius of an existing major casino which can house up to 30 table games and 750 slot machines. In its 57-page lawsuit, Penn argued that the Category 4 provision will bring significant and unique harm to its Harrisburg casino, and that it violates Penn's constitutional right to equal protection and due process.
CBS Pittsburgh
Penn's Hollywood Casino is isolated on the rural Dauphin / Lebanon County line. Unlike other casinos that enjoy Philadelphia and Pittsburgh's densely populated markets, the Hollywood Casino's main patrons come from outside the 25-mile radius that the Category 4 provision seeks to implement.
Penn argues that if the provision will be enacted, the other casinos in the metro areas will stand to benefit from the super-buffer as it will create larger barriers around them. Hollywood Casino, on the other hand, is at a disadvantage, since it can lose its main source of patrons once a mini casino is erected in its 25-mile border.
The lawsuit claims that Hollywood Casino can lose as much as 14 percent in revenue once mini casinos land on their borders. Revenues could go down from the current $245 million per annum to about $210 million per annum. Hollywood Casino could experience an erosion rate that's 6.5 times more than other large gaming halls.
Penn's claims were supported by a gambling industry trade paper 'Successful Investor's Guide to the Gaming Industry' which published last month by Gaming USA Corp. The paper criticized the gaming expansion law and called it "the worst piece of legislation ever."