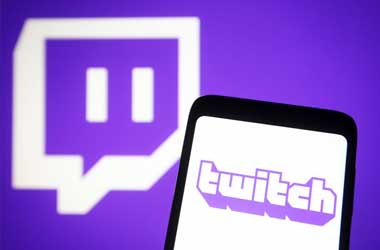 Summary
Twitch introduced a ban on gambling content ban on Oct 18
The ban came about after a streamer confessed to scamming others to feed his gambling addiction
Some streamers have found a loophole in the rules allowing them to continue streaming gambling content
In September, Twitch announced a ban on gambling content covering roulette, slots and unlicensed dice games. The Amazon-owned streaming platform introduced the measure following an outcry from streamers after the site was hit with a scam controversy.
The ban came into effect on October 18, but it has since emerged there are still some who can stream gambling content without necessarily breaking Twitch's new policy. This seems possible because of a loophole in the wording of the new rules.
Twitch Used Vague Language
Under the ban, streaming games on unregulated gambling sites such as Stake.com, Roobet.com, Duelbits.com, and Rollbit.com are prohibited, with Twitch saying it would add more to the list moving forward. Those that focus on poker, sports betting, and daily fantasy sports are not affected by the new policy.
Since the new regulations were implemented, Twitch has seen its gambling stream viewership drop by 97%. However, the unclear language used by the platform in crafting its new rules means content creators may still stream gambling sites, which puts into question the effectiveness of the ban.
A Twitch streamer who goes by the name "Scurrows" noticed that loading up gambling sites is still possible under the new rules, as long as the URL is not displayed.
Some gambling sites have multi-regional versions depending on their target market. While Stake.com is included in the ban, its regional sites Stake.Us and Stake.Uk are not, so they are still allowed.
"Scurrows" said streamers may still visit non-dot.com gambling sites and continue to stream, and if they hide the web address, nobody will know if they're breaking the rules. That means streamers may still deliver gambling content and argue that they are not violating anything.
Gambling Content Creator Attacks New Policy
Meanwhile, not everyone is happy about the recently-implemented ban, including "Trainwreck" who said that the real problem are those who are blaming the casino games and gambling sites but not the individual. He also wonders why nobody is lifting a finger on the prevalence of sports betting which he said many are addicted to, including self-confessed scammer Abraham Jehad "Sliker" Mohammed.
"Trainwreck" has been streaming casino games and has allegedly earned over $360 million out of it.
Twitch has yet to issue a statement on the alleged loophole in the rules but concerns from streamers are certainly valid and need to be considered if the platform is really serious about cracking down on gambling content.