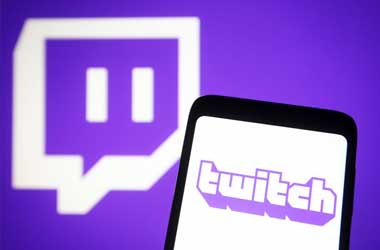 Summary
Twitch will prohibit users from sharing footage of themselves gambling on unlicensed sites
The move comes after a top streamer revealed he had scammed his co-streamers due to gambling addiction
From Oct 18, the ban will come into effect
From Oct 18, Twitch users will no longer be allowed to stream their gambling pursuits on unauthorized sites. The move comes amid the proliferation of financial scams on the video live streaming service.
Top Streamer Admits to Scamming People due to Gambling Addiction
Recently, a popular Twitch streamer confessed to defrauding his co-streamers of massive sums to feed his gambling addiction.
"ItsSliker", which has over 400,000 followers on Twitch, made the shocking revelation in an apology video over the weekend where he admitted to having a gambling problem and scamming other streamers out of tens of thousands of dollars.
In a statement, Twitch said that gambling content is a huge topic that has been under review since the company's last policy update.
Under its current policy, users are prohibited from sharing links or referral codes to gambling sites that offer games such as slots, dice games, and roulette, but Twitch noted that there are still some who bypass those rules, exposing the community to potential risks.
Ban Takes Effect From October 18
New changes to the rules, which will take effect on October 18, will ban users from streaming their plays on unlicensed gambling sites. The games covered include slots, roulette, and dice games. Sports betting and poker are excluded from the ban.
Gambling content has become quite a trend and a massive source of income for Twitch streamers, with some receiving up to five figures an hour just by sharing videos of themselves gambling. These huge earnings come from sponsorship deals with gambling sites, some of them are operating without license.
Some streamers are even directly involved in gambling. For instance, Richard Bengston, a member of the popular eSports organization FaZe, runs a CS:GO gambling website that earns around $200,000 per day. While Twitch has actively enforced its ban on making gambling site referrals, the company has failed to act on the issue of sponsored gambling streams.
ItsSliker revealed he had borrowed money from other streamers due to his gambling addiction. He would come up with plenty of different lies just to get the money, such as saying his bank account got locked.
Those he had owed money from are now coming forward one by one, saying the British streamer has yet to return their money.
Twitch was forced to introduce new changes to the rules following an uproar within the community, with several prominent streamers threatening to strike if the company doesn't do something about the scandal.