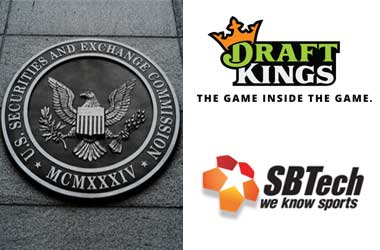 DraftKings is currently being investigated by the US Securities and Exchange Commission (SEC) over its purchase of sports betting solutions provider SBTech.
The US sportsbook giant recently revealed that it received a subpoena from the SEC in July shortly after financial research firm and short seller Hindenburg Research published a report linking SBTech to black market gaming, organized crime, and money laundering. DraftKings entered into an acquisition deal with SBTech in December 2019. The purchase was completed in 2020.
DraftKings revealed during last Friday's earnings report that it's facing two federal securities law putative class actions, filed last month in the US District Court of the Southern District of New York. The company said it's willing to cooperate with the SEC investigation, but it also noted that the inquiry does not necessarily mean that the allegations contained in the short seller report were true.
When Hindenburg's report was released in mid-June, DraftKings' shares dropped, but the company quickly addressed the claims, saying it carried out an extensive review of SBTech's business practices and that it was comfortable with the findings.
DraftKings said that while the inquiry could result in potential liabilities for the company, it remains confident that it would not lead to any significant impact on the company's financial health, though it could affect its operating results for a particular period. The sports betting firm said it intends to vigorously defend itself against the allegations.
Positive Forecast for DraftKings Despite Legal Battles
In July, DraftKings also became the subject of a patent infringement lawsuit filed by esports provider Engine Media Holdings. According to the lawsuit, the infringement centers around DraftKings' unauthorized use of two patents owned by Winview Inc, Engine Media's skill-gaming focused arm. Both of the patents, which were granted to Engine Media and Winview in 2014 and 2017, relate to skill gaming and live events integration.
DraftKings also revealed in its latest earnings report that the company's previous tax dealings are also being audited by the Internal Revenue Service. The review stems from alleged unresolved issues in relation to excise taxation of fantasy sports contests.
Despite the recent legal turmoil, financial analysts predict DraftKings' shares to continue to soar, mainly thanks to the booming sports betting industry in the US, and the expanded relationship between daily fantasy sports/sports betting and Major League Baseball.
DraftKings' stock price has so far enjoyed a 15 percent rise in 2021.