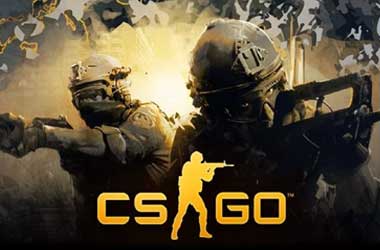 There are no more mainstream sporting events taking place, in light of the quarantine measures enforced by most countries to quell the spread of the deadly and highly infectious COVID-19 coronavirus.
This has led to a near-collapse of the betting industry, especially in the United States, where states with newly legal sports betting industries generally restrict betting activities to retail outlets. Now, even online or mobile bets are now drying up because there is nothing to bet on.
Nevada has taken a different approach to help their substantial gambling population and sportsbooks.
The state's regulatory body, the Nevada Gaming Control Board (NGCB) has decided to allow bets on the eSport game "Counter-Strike: Global Offensive" (CS:GO), which is currently being conducted online in ESL Pro League Season 11: North America.
Valve
Bookmakers from the state will be allowed to offer three kinds of bets, under strict conditions set by the NGCB. These wagers are: head to head matches, the winner of matches, and the overall champion for the season.
eSports is now gaining in popularity in the betting industry as there are no mainstream sports events being conducted as the COVID-19 pandemic continues to rage on. CS:GO is the second non-mainstream offering allowed by the NGBC, who previously allowed sportsbooks to accept wagers on chess in the 2020 FIDE Candidates tournament.
All bets in Nevada right now are conducted online, through mobile apps, as all traditional betting venues have been closed by Gov. Steve Sisolak. CS:GO is not the first time Nevada has allowed eSports bet; in 2017, the Silver State allowed bets on the 2017 League Legends World Championships.
Operators who offer sports betting will have to prepare a notification of terms to the NGBC's Enforcement Division. They will have to use results based on a source that meets Regulation 22.060 (04); sportsbooks will be allowed to come up with their own odds, but the rules of the wagers must be public knowledge.
William Hill Already On Board
The ESL Pro League is currently ongoing; it began on March 16, and will end by April 3. There are 24 teams, divided into four groups of six teams. Two groups have already concluded the round-robin part of the season, while the remaining two groups started this Thursday.
William Hill, the largest sports betting provider in Nevada, is already promoting its wagers on the ESL Pro League.