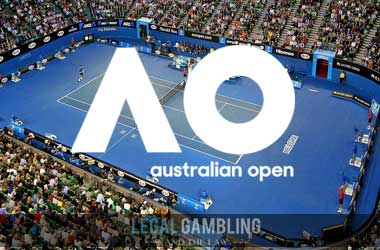 Victoria was in lockdown for months due to COVID-19 and many expected that the 2021 Australian Open would be cancelled.
However, things started getting better in Victoria towards the end of 2020 and Tennis Australia confirmed that the Australian Open would take place but a couple of weeks later than the usual schedule.
The 2021 Australian Open is scheduled to take place in Melbourne from 8 Feb to 21 Feb. While some players decided to sit out, most of the top players in the world decided that it was time to get back to action and flew into Australia ahead of time. A total of 1200 in players and staff flew into Melbourne from different parts of the world.
Reports show that some of these planes had individuals who tested positive for COVID-19. As a result, Australian authorities have forced all individuals on those planes to go into a 14 day quarantine. As many as 75 players have been sent into quarantine and they are not a happy bunch.
A lot of tennis players took to social media to cry foul and say that they were no informed that they would be forced to quarantine even if they test negative. Top players like Yulia Putintseva, Sorana Cirstea, Alize Cornet and Belinda Bencic protested over the forced quarantine.
Sky News Australia
Players Say They Would Not Have Flown To Australia
Some of the players took to social media to say that they flew on flights that practiced social distancing and hence it did not make sense why they had to quarantine when they did not test negative. If you take the coaching staff into consideration, then you have more than 100 individuals in quarantine along with the players.
Putintseva and Cirstea said that if Tennis Australia had made it clear to them that this was the quarantine protocol, they would have not flown into Australia.
I agree…if they would have told us this rule before i would not play Australia…I would have stayed home. They told us we would fly at 20% capacity, in sections and we would be a close contact ONLY if my team or cohort tests positive . https://t.co/kF58HEijqq

— Sorana Cirstea (@sorana_cirstea) January 16, 2021
Cornet would tweet and later delete the tweet which said that "more than 50 percent of all players and staff for the Australian Open would soon be asked to quarantine".
Cornet also said that weeks of practice and effort was going in vain after being forced to quarantine and not train in the lead up to the Australian Open.
However, some players like Kiwi Artem Sitak who is also in lockdown took up for Tennis Australia and claimed they were informed via a conference call of these quarantine procedures before flying into Australia.