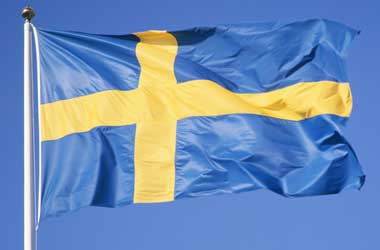 Summary:
AML penalties imposed on gambling operators will now be based on their GGR
The new rules will take effect on April 1, 2024
The new changes will settle disputes related to the alleged unfair calculation of AML fines
Anti-money laundering (AML) fines imposed on high-risk industries in Sweden will be treated equally under new changes to the country's Money Laundering Act.
The amendments, introduced by the Swedish Ministry of Finance, Finansdepartementet, will settle an ongoing dispute regarding AML penalties charged against gambling operators by the country's gambling authority, Spelinspektionen.
AML Fines Will be Based on GGR
The new memorandum recently released by the Swedish Finance Ministry has made it clear that fines imposed on gambling providers over breaches of AML laws must be based on gross-gaming revenue (GGR) rather than turnover. The new rules regarding AML penalties announced by Finansdepartementet will take effect from April 1, 2024.
While Finansdepartementet's intervention will inevitably increase the amount of AML penalties for operators, Swedish gambling trade association Branschföreningen för Onlinespel (BOS) considers it a welcome move towards ensuring fairness when imposing fines against licensed gambling firms in the country.
BOS has long argued that penalties for AML violations within the gambling industry should be calculated according to the operator's GGR, which refers to the total amount of money generated by a gambling business when customer winnings are deducted. This has been the subject of disputes between the gambling regulator and some operators as the former traditionally imposed AML fines based on turnover.
Under Sweden's Gambling Act, authorities may impose AML fines of up to twice the profit made from the violations. However, since the updated law came into effect in 2019, AML breaches have been treated differently from standard violations of the main gaming law.
New Rules Put an End to AML Fines Dispute
Operators previously fined by Spelinspektionen had accused the regulator of unfairly imposing AML penalties by calculating them based on turnover instead of GGR. Genesis Global launched a legal challenge against Spelinspektionen on this matter in 2019, with a similar case also lodged by AB TRAV in 2022.
In a ruling released in May 2023 on the Genesis dispute, Sweden's Supreme Administrative Court ordered Spelinspektionen to revise the fine it imposed on Genesis citing "ambiguities" on how the penalty was calculated and applied. As a result, the SEK 4 million (€360,000) previously charged against Genesis was reduced to SEK 2 million (€180,000).
The decision was welcomed by BOS, with Director General Gustaf Hoffstedt saying AML fines received by operators had been "grotesquely high"