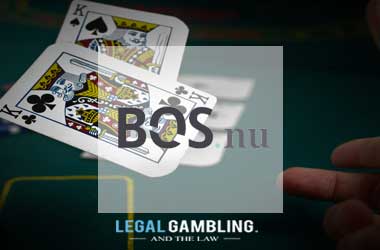 Summary:
Online gambling channelization in Sweden is critically low at 77%
BOS has urged the government to focus on fighting the black market rather than punishing the licensees
The government aims to achieve at least 90% channelization
Sweden has been unable to meet its online gambling channelization targets, according to a report (in Swedish) commissioned by the Swedish online gambling trade association Branschföreningen för Onlinespel (BOS). The current channelization only sits at 77%, which is below the 90% goal set by the government.
Strict Measures Driving Customers to Unlicensed Market
BOS Director General Gustaf Hoffstedt has described the current situation as "serious", saying efforts by the government to drive customers to the regulated market are proving ineffective. Overly restrictive measures implemented across the industry are mainly to blame, as they don't sit well with many customers, the BOS head stated.
In particular, the de facto ban on bonuses and the prohibition of all football betting on matches in the lower divisions have not been appreciated by the gambling community, according to Hoffstedt. As a result, plenty of players have transitioned to unregulated platforms that do not pay taxes to the government and do not have player protections in place.
BOS who object to new deposit limits last year estimates that around a quarter of those who gamble online have now leaked out of the regulated sites into the unlicensed gambling market, making them prone to experiencing gambling harms.
As a whole, Sweden's online gaming market channelization is at 77%, according to the report conducted by SKOP.SE. The research agency also separately measured channelization for sports betting (84%) and online casinos (72%).
Govt. Needs to Change its Mentality –BOS
If the government's targets are to be followed, the licensed market should account for at least 90% of all gambling in the country. But the actual figures show otherwise. The current 77% channelization is alarmingly low and requires prompt action, the BOS warned.
To reverse this trend, there must be a change in mentality on the part of the government, according to Hoffstedt. The state must focus on combating the illegal market rather than imposing strict measures on licensed operators. It must intensify its crackdown on unlicensed operators instead of getting too tough on licensed firms.
He warned against stringent restrictions on the licensed firms' ability to keep gambling customers within the licensed market, as such measures would only drive more players to unauthorized platforms.
Hoffstedt affirmed the industry's commitment to improving channelization and said licensed firms are ready and willing to cooperate with the government to achieve that goal.