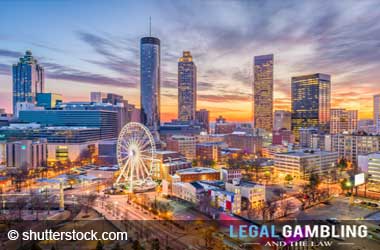 The State of Georgia is currently considering the legalization of casinos in order to generate more revenue for the State which would be used to fund educational scholarships and increase tourism. New legislation is expected to be introduced in the State House on the 2nd of April for review.
If the new legislation gets approved, then Georgia could see as many as six casinos constructed within the next 5 years. Chairman Ron Stephens of the Economic Development Committee Chairman along with R-Savannah believe that the casino industry could bring in as much as $250 million a year which will then be used to fund the HOPE scholarship.
Although the new legislation and proposed amendments will be reviewed in April, the bill will most likely be rejected as legislators will have a number of objections that need to be addressed. Supporters of the bill remain confident that once the bill is reviewed and objections are raised, they will be in a better position to address those concerns and roll out a new bill for review in 2016 which will stand a better chance of receiving final approval. The statewide ballot is scheduled to be held in November 2016 and supporters of the new casino bill are confident that by this time they can get the new bill approved.
If the bill is passed, then it will be up to the local governments to check with their voters and confirm if the majority are in agreement to build a casino in their locality. Should Georgia approve the bill, up to six casino licenses can be issued which will be monitored by the Georgia Lottery Corp. The current proposal would require casinos developers who want to construct in Atlanta to be willing to invest $1 billion and developers who want to build outside of Atlanta will have to commit to investing $200 million.
This is not the first time that Georgia has reviewed legislation regarding legalizing casinos in the state. Earlier developers pushed for constructing a casino in DeKalb County but due to strong resistance the idea did not develop. In the past, Gov. Nathan Deal and the Georgia Lottery Corp have firmly resisted the idea of changing the legislation and permitting casinos in Georgia.
A recent survey conducted in Jan 2015 revealed that over 57% of those polled were in agreement to have licensed casinos in Georgia and have those funds used for educational development in the state.