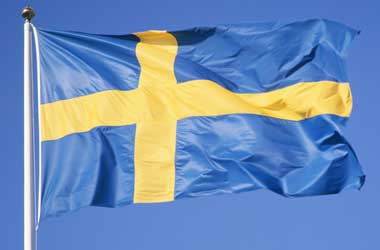 Sweden has one of the most stringent iGaming markets in the world as the Swedish government wants to be extra precautious when it comes to protecting its players from gambling harm.
When COVID-19 hit and Sweden went into lockdown like a lot of other countries, the government decided to impose new regulations and limits to protect players from being exploited by iGaming firms during the pandemic.
Sweden is now reportedly considering extending the lockdown restrictions.
Sweden initially introduced new gambling restrictions in July 2020 and kept them in place through the end of 2020.
The government has extended those regulations during the first quarter of 2021 and it appears it could be extended well into 2021. This is because several government officials feel that another extension is necessary. They are now pushing for it to be maintained until November 2021.
This push is mostly because of the high rate of COVID-19 infections in Sweden which is still restricting movement. This extended lockdown could encourage players to stay at home and turn their attention to online gambling activities.
The main person behind the push for extended gambling regulations is the Minister of Social Insurance, Ardalan Shekarabi. He is a major supporter of gambling restrictions and believes that it is the duty of the government to protect vulnerable players during such times.
The main restrictions are a monthly gambling cap of SEK5,000 which is around $583.63. There is also a corresponding cap on land based gambling machines. Players are also expected to limit their playing times in both online and land based gambling facilities. There is also a limit on casino promotions so that no bonus can go beyond SEK100 which is $11.67.
iGaming Operators Not Happy
These restrictions continue to limit the earnings of Swedish gaming operators and it has them up in arms. The latest extension is being protested by the Swedish Trade Association for Online Gambling. Gustaf Hoffstedt, the General Secretary of the trade body said the restrictions are negatively impacting the industry and will also end up having a negative impact on players.
Hoffstedt said that with all of the new limits in place, Swedish players are now going to unlicensed gaming sites as they are allowed to bet and play as much as they want. Hoffstedt estimates that the Swedish gaming industry and the government are both losing money from these on-going restrictions.