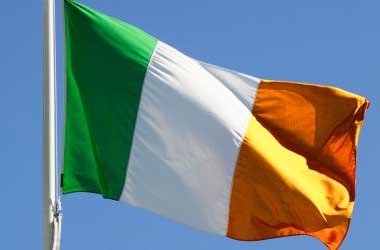 Summary
Ireland's new gambling regulator must be given more responsibilities
New gambling regulator must also supervise betting markets and national lottery
Regulator must come out with robust plan to address problem gambling
Ireland's Oireachtas Committee on Justice was told that the country's new gambling regulator should also oversee the operation of the National Lottery and betting market.
Betting company Lottoland's Irish head, Graham Ross, questioned the group about the feasibility of bringing in a new regulator alongside the National Lottery operator to supervise the Irish gambling industry.
Ross urged that the regulation bill should require the envisioned Gambling Regulatory Authority of Ireland (GRAI) to interact with the gambling industry for the prevention of problem gambling in the country. He sought the inclusion of all operators across the gambling sector in the proposed legislation.
The upcoming Gambling Regulation Bill entails the creation of a new betting authority to oversee the Irish gambling industry. The GRAI will supervise advertising, licensing, and imposing sanctions on gambling businesses that breach regulations to tackle the problem of gambling addiction.
Sharon Byrne, chairwoman of the Irish Bookmakers' Association, urged that the regulator should first prioritise the collection of problem gambling figures in Ireland that will help it develop a credible solution to solve the issue. Byrne mentioned that staff in some 750 betting shops across the republic is equipped to deal with cases of potential problem gambling.
Flutter UK and Ireland's CEO, Conor Grant, told the committee that the firm had reviewed over 20,000 monthly incidences of problem gambling between the two countries. Grant added that Flutter is intervening in 7,000 cases that would involve customers self-excluding themselves from betting and limiting the money they wager.
Le Jeune Cites UKGC Stats, Emphasises Problem Gambling Decline
Martin Le Jeune, head of public affairs of the UK and Ireland at Entain, informed the committee about the United Kingdom Gambling Commission's (UKGC) recent research findings. According to the study, the percentage of problem gamblers dropped to 0.3 percent from 0.6 percent during September 2020-2021.
Le Jeune attributed the fall to lockdowns, contrary to the public belief that problem gambling had increased during that time. He added that the GRAI should collect its data as the figures might vary between the two judgements.
Despite companies stating that they have enough mechanisms to tackle problem gambling, Independent Senator Lynn Ruane questioned their efficacy in dealing with the issue. Ruane asked how betting businesses were getting the data that helped them identify gambling addicts, and if the companies were well-versed with the complexities that underlie problem gambling.