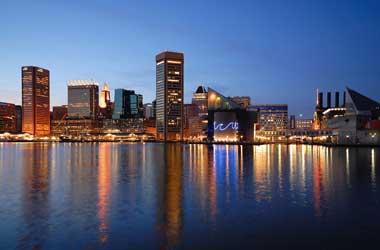 Summary
Voters could decide the fate of iGaming in 2024.
Virtual table games and slots would be allowed.
SB0267 seeks to expand gambling services in the state.
Changes to the gambling industry are afoot with Senators considering allowing a bill for iGaming in Maryland. A hearing has already taken place in the Senate, to review the removal of restrictions regarding gambling.
Voters appear to have a shot at deciding the fate of online gambling in the state in November 2024 when a ballot will ask if the option should be legalized.
Full Details of SB0267
Senator Ron Watson and Senate Majority Leader Nancy J. King are the sponsors of SB0267, the measure that would expand the services provided by gambling companies in Maryland. The bill wants to allow for online options, removing the land-based restrictions in current legislation.
Right now, table games are limited to casinos in Maryland. With the measure, the state could expand to the online realm with table games and slots (pokies). Funds from the new industry would help education efforts. The main focus would be Blueprint for Maryland's Future, a reform initiative in the state.
Legislators that are in favor of the bill feel that online gambling is a vital component that is missing from the overall gambling industry. The option would create a new stream of revenue for education and get the initiative off the ground.
Additional Information Regarding the iGaming Effort
With the proposal, businesses that want to offer online gambling could submit an application and pay $500,000. This license would last for five years before renewal is needed. Those with a license would be able to keep 85% of the profits from online gaming. The remaining 15% would go towards the state's Education Trust Fund.
Money in the fund will be used to help jumpstart the new Blueprint program. It is a 10-year plan that will help the public education system in the state. Blueprint was passed in 2021 and expands the option for early childhood education in the state.
The new program also gives more preparation for collect and career needs. It will provide more resources to Maryland students, so they are set up for success. Blueprint will need additional funding after the fiscal year 2026. The new online gambling industry could fill that void and provide a long-term solution for funding the new educational program.
It is expected that online gambling will bring in around $72 million for education from the 15% revenue stake. However, the amount could be lower based on surrounding state competition as well as lottery gaming and land-based casinos.
Of course, there are those who are opposed to the gambling expansion, including the Stop Predatory Gambling & Campaign for Gambling-Free Kids. The group feels that the change will only cause further harm.